Carmack spearheading Oculus on mobile
"We have our strategy focused on the PC and mobile" says Iribe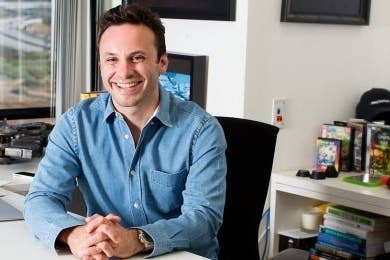 A recent interview with the Oculus VR chief executive has revealed just how the company is putting its team of experienced engineers to work and why it welcomes competition in the virtual reality space.
"At this point there's more than 50 of us in the company, and the majority of us are engineers. We have a team of real senior, rock star engineers. Of course, Carmack is at the top," Brendan Iribe told GamesBeat.
"He's been spearheading a lot of the mobile effort, working with a group of talented engineers on that. He largely works out of the Dallas office. Most of the engineers, though, are in Irvine here, working remotely with John. There's a handful of other developers in Dallas that John is working with."
He added that the team was trying to respect Carmack's working style, which is based around extreme focus and problem solving.
The company has just received $75 million in funding in a series B round led by Andreessen Horowitz, and will spend the money developing the consumer unit of the Oculus Rift. In the interview Iribe joked he would naturally like to see that unit sell two million units in its first few days on sale, and said the company was confident when it came to fulfilling consumer demand.
He also spoke about competition, something Palmer Luckey also mentioned in his interview with GamesIndustry International in August. Iribe, like Luckey, welcomes it.
"There will be a handful of big companies, we hope, that get into this. We hope their technology pushes the ball forward. Competition makes for better products for the consumer, usually. As long as nobody does anything too crazy and everyone just tries to deliver the best product possible, it's going to be a lot of fun to see what other companies come up with."
"We have a few partners we've been working closely with. We have our strategy focused on the PC and mobile. In our vision, that's where VR needs to be. It's going to be an exciting time. All we hope is that, much like Valve-What we all hope is that the VR of the future is really good. What we don't want to see is bad experiences. We want comfortable breakthrough experiences."