Carmack: Facebook "get the Big Picture"
But Oculus VR CTO admits to being surprised by the deal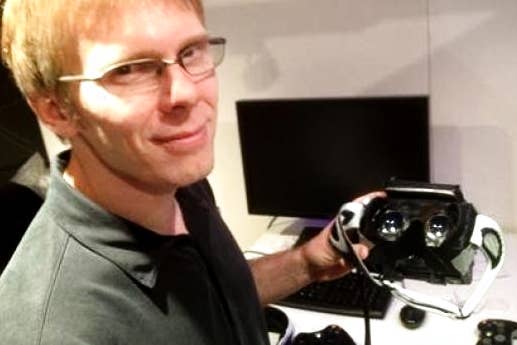 It seems the general public weren't the only ones surprised by Facebook's acquisition of Oculus VR. John Carmack, CTO at the company, has defended the move by its founders but revealed the deal caught him unawares.
"I wasn't personally involved in any of the negotiations -- I spent an afternoon talking technology with Mark Zuckerberg, and the next week I find out that he bought Oculus," he said in the comments section of a blog post by Peter Berkman.
"I do have reasons to believe that they get the Big Picture as I see it, and will be a powerful force towards making it happen. You don't make a commitment like they just did on a whim."
He added that the with an experience as powerful as virtual reality "the fairly rapid involvement of the Titans is inevitable."
The post echoed what Carmack has been tweeting in the days since the $2 billion deal.
(1/3) Everyone has had some time to digest the FB deal now. I think it is going to be positive, but clearly many disagree.

— John Carmack (@ID_AA_Carmack) March 28, 2014
I would expect Facebook to not exert any overt control over Oculus unless Oculus fumbles badly a few times, at which point they SHOULD.

— John Carmack (@ID_AA_Carmack) March 28, 2014
Despite his positive comments, a more recent tweet suggests that the deal has affected his plans for the future.
The FB deal probably will get me to take another swing at aerospace, but not for several years.I have divided my focus too much in the past.

— John Carmack (@ID_AA_Carmack) March 29, 2014
The deal was announced last week and garnered a mixed reaction from developers. Carmack's support of the deal could be a key component in seeing Facebook accepted by the wider development community.