Carmack criticises "fundamentally poor" Kinect interactions
id Software co-founder still has problems despite hardware improvements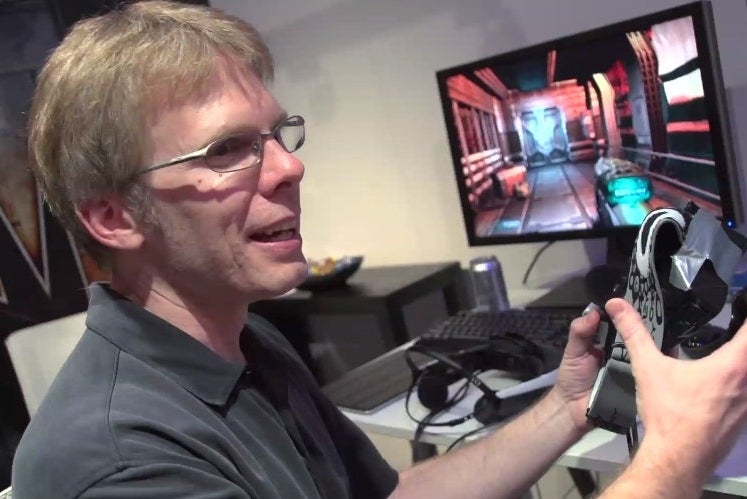 id Software co-founder John Carmack has addressed the "fundamentally poor" interactions offered by Kinect, and casting doubt over its relevance for game development.
In the opening keynote of Quakecon 2013, Carmack acknowledged that Kinect was targeted at a "broad consumer base" with different demands and expectations to his own. However, he argued that even the new iteration of the hardware - on paper, a big improvement over the launch version - has obvious flaws.
"I think Kinect still has some fundamental limitations with the latency and frame rate on it," he said, as reported by Polygon. "Interacting with it is still ... when you interact with Kinect, some of the standard interactions - position and hold, waiting for different things - it's fundamentally a poor interaction.
"One way that I look at it is - I used to give Apple a lot of grief about the one button mouse. Anybody working with a mouse really wants more buttons - [they're] helpful there. Kinect is sort of like a zero button mouse with a lot of latency on it."
In recent months, the conversation around the Kinect has been dominated by concerns over the hardware's potential for data collection, and even spying. However, Carmack expressed his belief that such matters will be fleeting, akin to the debate over the inclusion of GPS capability in smartphones.
Carmack also threw his hat into the ring on another controversial facet of Xbox One: the now abandoned emphasis on digital media. While the veteran programmer stated no strong opinion, he described the public outcry as a "witch-hunt" and "a bit unjustified."
"The future is obvious right there," he argued, "and it will be good for us in general."