Capcom's Beeline bringing Ghostbusters to mobile
Beeline and Sony team up for ghost-busting mobile social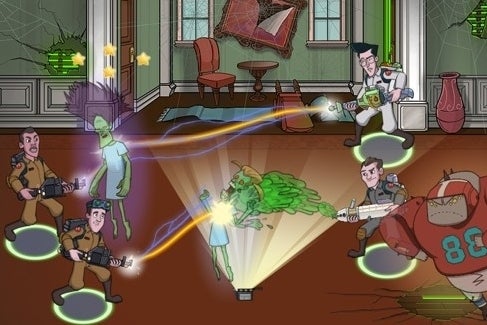 Capcom subsidiary Beeline Interactive will be developing a free-to-play mobile game based on Sony Pictures' Ghostbusters franchise. The game is scheduled for release in early 2013 and places players in the shoes of a brand-new Ghostbuster.
"We're very excited to be bringing this beloved franchise to smartphone players around the world," said Beeline chief executive officer Midori Yuasa. "Ghostbusters offers a rich, exciting and otherworldly universe that we hope to expand and complement with our smartphone and tablet game."
"Beeline has a proven track record and has been a leader in developing and publishing top-rated game apps," said Mark Caplan, vice president of Sony Pictures Consumer Products. "Given our ongoing relationship with them on Smurfs' Village, they are the perfect partner to carry forward the success of Ghostbusters in the interactive space."
Smurfs' Village has been wildly successful for Capcom and Beeline, so it's no surprise that all parties involved are looking to capitalize on that success.