Capcom: "We minimize gacha elements in the mobile games we develop"
Company also expects digital sales ratio to rise to 80-90% in the coming years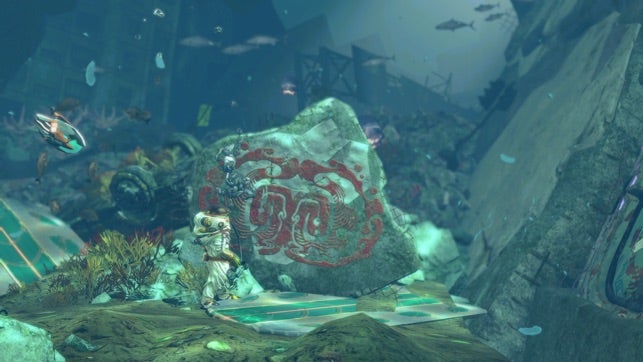 Capcom has addressed the growing concerns over loot boxes in its recent integrated report, saying that it attempts to "minimize gacha elements" in its mobile games.
The company's 2019 integrated report gives a detailed look at Capcom's current business and future plans, with the issue of loot boxes coming up in a section entitled "Relationship with Customers" and sub-headed as "Considerations in Game Development."
"In the Japanese game market, discussions have been taking place for several years on the problem of gacha, or lottery-style game mechanics, primarily in mobile games," the section reads. "Overseas, gacha-like 'loot boxes' have been banned in some countries.
"As a creator of entertainment culture, Capcom believes that games should be enjoyed for the entertainment value they provide with gameplay, not for thrills associated with winning a lottery. We do not want to see games that are supposed to make people happy having the opposite effect as a result of excessive charges. For that reason, we are working to ensure that all users can enjoy our games fairly and safely. In principle, we minimize gacha elements in the mobile games we develop; in our home video games, we provide any content required to enjoy the full game free of charge, while offering some additional content at low cost."
This, for the most part, seems to have been true in recent years. The majority of Capcom's recently-published mobile games are premium titles with an up-front cost and no or few microtransactions, and include many titles available on other platforms such as various Mega Man and Ace Attorney games. Shinsekai Into the Depths, the company's most recent mobile release, launched on the ad-less, microtransaction-less subscription service Apple Arcade.
One of Capcom's few free-to-play mobile games with microtransactions, Black Command, shut down in September due to "a change in external conditions."
In addition to its mention of gacha mechanics and loot boxes, the report also focuses throughout on the growing increase in share of its digital sales. In the previous fiscal year, Capcom's digital sales ratio was 53.3%, and the company expects that share will be 75.4% in 2020.
"The main contributing factor in this is that we are not releasing our new major title Monster Hunter World: Iceborne as a conventional standalone new title (at full-price), but rather as a massive expansion for [Monster Hunter: World]," the report reads. "In other words, while the game content will be of a volume equivalent to that of a new title, we are selling and distributing it as additional content primarily through digital sales channels.
"In light of global user trends, we expect overall sales units to drop and net sales to decline in our Consumer sub-segment next fiscal year as we attempt this new sales method, but at the same time, we expect the profit margin to rise further."
Capcom also notes elsewhere in the report that it expects its digital sales ratio to continue to increase, reaching 80-90% in the "medium to long-term."
The company shipped 25.3 million units of software during the previous fiscal year, 10 million of which were physical. Of those physical sales, over half (6.5 million) were on PlayStation 4, and nearly one-fifth (1.95 million) on the Nintendo Switch.