Capcom: US retail "caught a little flat-footed" on Vita
SVP Svensson says Capcom supporting handheld, seeing "decent" sell through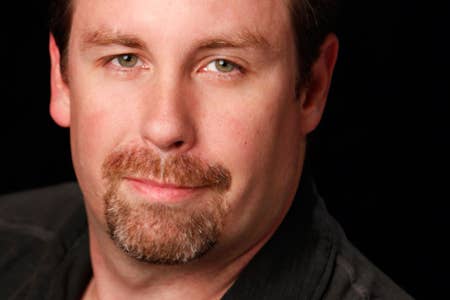 Christian Svensson, SVP of Capcom Entertainment, has accused US retail of being unprepared for demand for Sony's PlayStation Vita.
"They were a little wishy-washy on what they were taking and how deep they were stocking, versus what the demand was," Svensson told Gamasutra.
"Retail got caught a little flat-footed on not going deep enough in their ordering, at least on the software side. I can't speak to the hardware side, only Sony could."
Svensson said the publisher would obviously continue to support Vita, and that it was too early to make any calls on it.
"I'll say our sell-through has been reasonably decent," he revealed.
"The holidays are going to be much more telling for Vita. The holiday was where the 3DS first solidified."
He also declared the handheld market "alive and well," in Japan and explained that mobile and dedicated consoles could survive alongside each other.
"While there may be some overlap, I think there's still going to be an audience for what I call deeper engagement and deeper funds, for lack of a better word. As a result, I think those two markets are going to be viable, and served by content creators."
This week PlayStation Vita was at the fourth spot in the Japanese sales charts, with 10,041 units sold.