Capcom plans more titles from smaller teams
Annual report reveals growth strategy, shorter sales cycles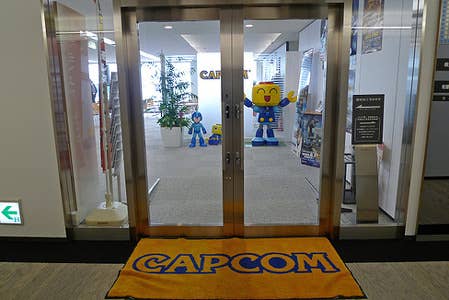 Capcom's annual report has outlined its growth strategy for the future, with big changes to the development cycle, and revealed more about its sales for the past financial year.
The plans include increasing the number of package titles released in a year, and aiming for shorter sales cycles of 2.5 years, with DLC releases in year one and year two.
"Teams developing major titles will be limited to 100 members, with multiple sequel titles developed at the same time. Also, as it will be necessary to create a large-scale development structure for shortening the development process, we will strengthen in-house development staff recruitment."
"In addition, we will increase the number of titles released in a single year and expand earnings using a hybrid development model whereby the core portions of the project are developed in-house by Capcom and the process-work is outsourced to outside development companies."
It will also focus 20 per cent of development investment funds to new titles.
The comprehensive document also summarised the company's financial performance for the year ending March 31 2012 and broke down sales by sector.
Consumer online games: 65.2 per cent (Net sales ¥53.5 million, down 23.9 per cent on last year)
Mobile content: 7.7 per cent (Net sales ¥6.3 million, up 50.6 per cent)
Arcade operations: 14.3 per cent (Net sales ¥11.7 million, up 0.9 per cent)
Amusement equipment (LCD devices, Pachinko): 9.3 per cent (Net sales ¥7.7 million, down 3.0 per cent)
Other business, publishing, licensing: 3.5 per cent (Net sales ¥2.9 million, down 26.5 per cent)
There were annual sales of 15,700,000 units, with 20,000,000 forecast for 2013. Capcom also reported it had 55 total million seller games as of June 30 2012, and had made $800 million from Hollywood films based on Capcom games.