Capcom aiming to shorten development cycles of top franchises
Publisher hopes to keep development cycle to 2.5 years for DMC and other brands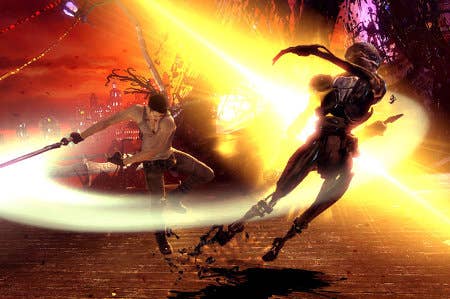 Capcom is hoping to keep its fans better engaged with a more regulated development cycle for its top franchises, it has been revealed. Ultimately, Capcom would like to see franchise iterations ship no more than 2.5 years apart, which would, for example, mean the popular Devil May Cry franchise would see another release in 2015, following the release of the franchise 'reboot' in 2013.
Speaking to investors, Capcom chairman and CEO Kenzo Tsujimoto commented on Capcom's commitment to developing quality titles while working to reduce lag time in-between each major launch for a franchise. "We want to reduce the time needed to develop major titles from the usual three-to-four years to only 2.5 years," he said. "Speeding up development will probably raise the cost. But creating quality content will be vital to Capcom's ability to survive by overcoming intense global competition."
Capcom president and COO Haruhiro Tsujimoto added that the company is already in the process of achieving this goal, noting that Lost Planet 3 is on track to hit the 2.5 year deadline. On the other hand, Resident Evil 6, while an incredibly ambitious project for the company, is still in a 3.5 year cycle.
Tsujimoto laid some of the blame on the strategy to use external developers, which has led to more lag in releases than Capcom would have liked.
"For DMC Devil May Cry, development will require five years due to the time needed to select development companies because of our decision to switch to external development," Tsujimoto said. "But our goal is to reduce the cycle to 2.5 years for subsequent titles in this series."
[via GameSpot]