Xbox has a big job to do at Gamescom
Microsoft is the headline act for next week's European trade show
This article was published as part of the UK Retailers and Publishers newsletter. To sign up, click here.
Whenever I end up in front of someone at Sony, or Microsoft, or Nintendo, I find it's not long before they use the word 'momentum'.
There's nothing especially deep or complicated about the idea. It simply means a console achieving a sustained level of interest and (ideally) sales. Yet in the world of games hardware, it is the single elusive element that can define the success of a platform.
Momentum can often come from nowhere, and sometimes disappear before you even have a chance to capitalise on it. And there's no exact science in creating it, either. We've seen momentum come from the original announcement (see PS4), arrive at the launch of the platform (see Wii) or originate with a particularly powerful piece of software (see Brain Training).
Maintaining the momentum can be even harder. Some of us may have belittled Nintendo's decision to launch its Switch console with just one major title, but the company's strategy of spreading its releases throughout the year (almost one a month) is part of the reason the machine has remained in the spotlight since launch, setting it up nicely for the Christmas run-in.
There's a reason I'm waffling on about momentum, because there's one platform that currently lacks it: Xbox One.

Xbox enjoyed a brief spell of success towards the end of last year, with the arrival of Xbox One S and the launch of a handful of strong first party games. Yet that has faded in 2017. Outside of the niche Halo Wars 2 and a decent E3 showing, there's been little keeping Xbox front-of-mind this year.
That's all about to change this November, which will mark the launch of Microsoft's powerful new machine, Xbox One X.
It's going to be a significant milestone in the life of the platform, but it's not going to be an easy sell. PS4 continues to attract new users, helped by the recent success of Horizon and Crash Bandicoot (not to mention the upcoming launch of Uncharted: Lost Legacy and Gran Turismo Sport). While Nintendo Switch is doing a strong job of being everyone's ideal second console.
The situation has been made harder with the news that Crackdown 3, the closest the Xbox One X has to a major launch title, has been pushed back until Spring next year.
That's why next week will prove to be so important to Xbox. Gamescom has always been the unofficial curtain raiser on the year-end sales period, and it's a prime location to try and generate some pre-Q4 excitement. PlayStation has once again decided to push back its European showcase until the end of October during Paris Games Week, and while Nintendo will be showing some gameplay for Super Mario Odyssey on Switch and Metroid: Samus Returns on 3DS, don't expect anything particularly earth shattering.
Indeed, Gamescom is Microsoft's show, and a chance to get people talking about its upcoming machine without a competitor threatening to steal the limelight.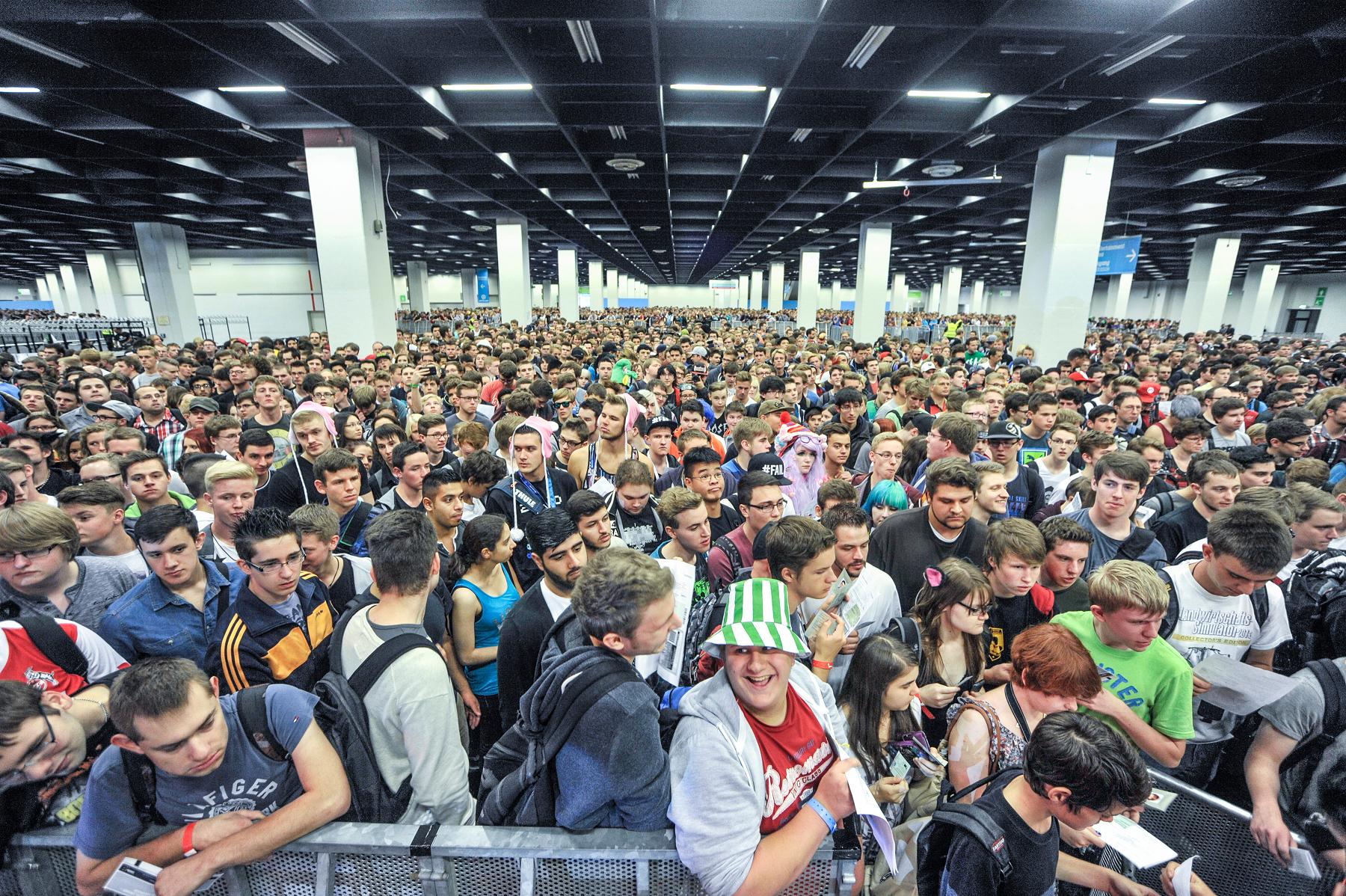 Xbox has a series of events taking place during the week, alongside a hefty live-stream presentation on the Sunday (I'm reliably told it will be a long one, and feature a few promising announcements). Microsoft appears acutely aware of how important the next few days will be in building hype for its new machine, particularly in Europe.
Yet although Xbox One X will certainly be the focus, and grab most of the headlines, it's worth keeping an eye on what Microsoft is doing with its cheaper 'S' model.
Microsoft may well look to lower the price of Xbox One S in Europe or reveal a new hardware bundle (or even both), in order to attract those more casual and family users who have yet to move from the previous generation to the new one. Some strong activity around S during August and September could help Microsoft build that momentum ahead of the main Christmas selling season, whilst also clearly differentiating the machine from its upcoming bigger brother.
Gamescom may lack the excitement of E3, but it's strategically well placed ahead of the Christmas period. And if Microsoft is to stage a late 2017 comeback, then it is Cologne where it will try and start building that momentum.
RETAILERS COME TO EGX FOR FREE
We're hosting retailers at EGX this year. If you're a store manager, store owner, buyer or Head Office staff, and want to come to the UK's leading consumer show, now is your chance. Tickets are available through here for free.
Those who sign up will also be invited to the Games Retailers Conference, which takes place on the first day of the show: Thursday, September 21st. The conference will feature leading publishers including Xbox, Sega, Square Enix and Deep Silver, who will be discussing their plans around some of the major upcoming products.
If you're a retailer looking to come along, click here. For those interested in speaking at the conference, and for sponsorship enquiries, please contact matthew.clements@gamer-network.net.