Call of Duty Warzone stat-tracking site shuts down after cease and desist from Activision
But creators of SBMM Warzone still campaigning for publisher to grant partner status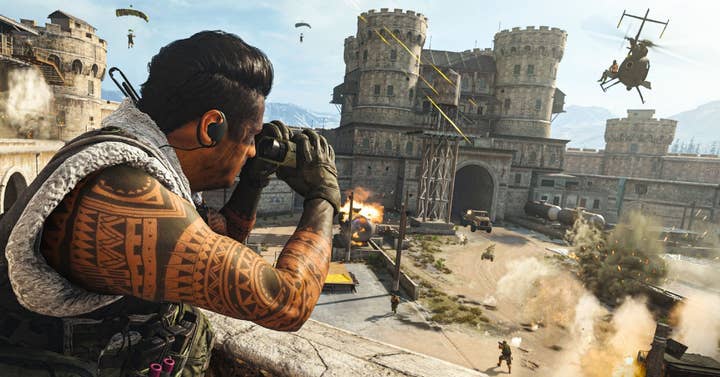 A fan website that tracks player statistics in Call of Duty Warzone has shut down following a warning from Activision and its legal representatives.
SBMM Warzone lets users check out a player's number of kills, deaths, wins and other stats, and helps to rank other players in Warzone lobbies by skill, the goal being to help gamers understand who they are up against.
To do this, however, the creators use the Call of Duty API, which Activision argues violates its terms of use and creates privacy concerns.
On March 22, the Belgium-based developers behind SBMM Warzone received a cease and desist from Activision, ordering for the website to be shut down by March 29.
The site appears to be down and less than an hour ago, the creators confirmed via Twitter they had met Activision's demands and closed the site.
In the original letter they received, verified by Eurogamer, Activision accused the site of infringing its copyright, violating the Computer Fraud and Abuse Act, and failing to comply with GDPR.
However, one of the site's creators told Eurogamer that -- while it used Warzone's API -- the only data it could obtain was that of players who set their profiles to public and shared their PSN, Xbox or Battle.net username.
"We get nothing sensitive, and only form public players," spokesperson Ben said.
There has been speculation that Activision's demands were partly driven by concerns round SBMM Warzone monetising its audience, both through adverts and the sale of premium memberships for up to $6 to access more features.
However, Ben insisted this was not the case, emphasising that all correspondence from Activision's lawyers centered around privacy issues.
The team behind SBMM Warzone has been campaigning for Activision to grant them partner status, which has enabled similar third-party sites to run. While the site has been shut down, the campaign continues.