Call of Duty: Warzone hits six million users in 24 hours
Activision's free-to-play battle royale launch dwarfs competition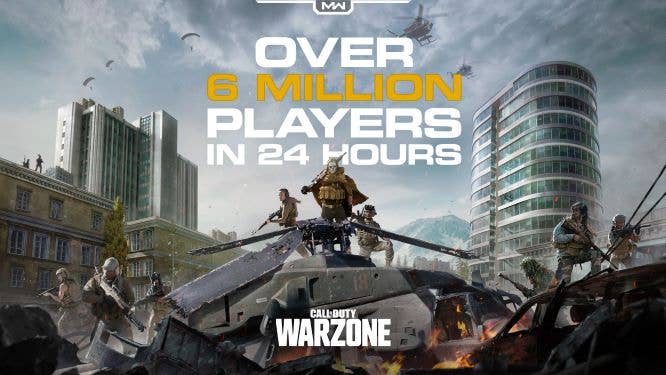 Free-to-play battle royale Call of Duty: Warzone attracted over six million users in just 24 hours since launch.
Following a stealth launch on Tuesday, Activision's new contender in the increasingly crowded battle royale space has already dwarfed the competition.
Electronic Arts' Apex Legends, which stealth launched in February last year, reached 2.5 million users during the same period, and reached 25 million within a week, according to Niko Partners analyst Daniel Ahmad.
Fortnite Battle Royale grew much slower, however, reaching ten million users after a week.
"Thank you -- we're just getting started," said the official Call of Duty twitter account.
Warzone employs the standard fare of free-to-play monetisation, including a Fortnite-style battle pass. While the game is attached to Call of Duty: Modern Warfare, it is can also be downloaded for free separately.