Call of Duty US retail sales down 27% year-over-year
Activision shooter sales sag for third straight year, but still sufficient to be best-selling game of 2014 so far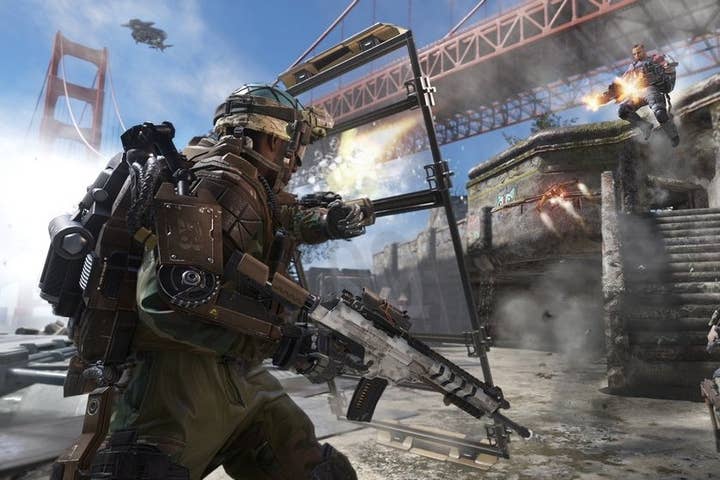 Gamers don't seem to be answering the Call of Duty like they used to. According to Street Insider, Piper Jaffray analyst Michael Olson said the NPD Group's November US retail sales of Call of Duty: Advanced Warfare were down 27 percent compared to last year's Call of Duty: Ghosts.
"This is disappointing data following first week Call of Duty: Advanced Warfare sales showing a year-over-year increase," Olson said. "NPD data does not include digital copies or international sales, which, if included, would lessen the year-over-year decline, but we believe this data suggests potential for Q4 revenue upside is now very low."
Olson had set a $27 price target for Activision shares, but lowered it to $24 after seeing the NPD numbers, which had Activision's total sales down 22 percent year-over-year. While the publisher might not meet Olson's initial expectations, the analyst said it should still meet its own earnings forecasts thanks to the continued strength of Blizzard games like World of Warcraft and Hearthstone.
This is the third straight year that Call of Duty has seen its November US retail sales shrink. Last year, Call of Duty: Ghosts sales dropped 19 percent compared to 2012's Call of Duty: Black Ops, which was itself down 17 percent from 2011's Call of Duty: Modern Warfare 3.
Those declines add up to one sharp drop for the franchise. In all, Advanced Warfare's first-month US retail sales were just 49 percent of Modern Warfare 3's.
It's not all grim news for Call of Duty, however. Despite the declines, Activision today announced that Advanced Warfare's November sales were sufficient to make it the best-selling US retail title of the year to date.