Modern Warfare 2, Nintendo Switch and God of War Ragnarok dominate November | UK Monthly Charts
But overall sales tumble compared with November 2021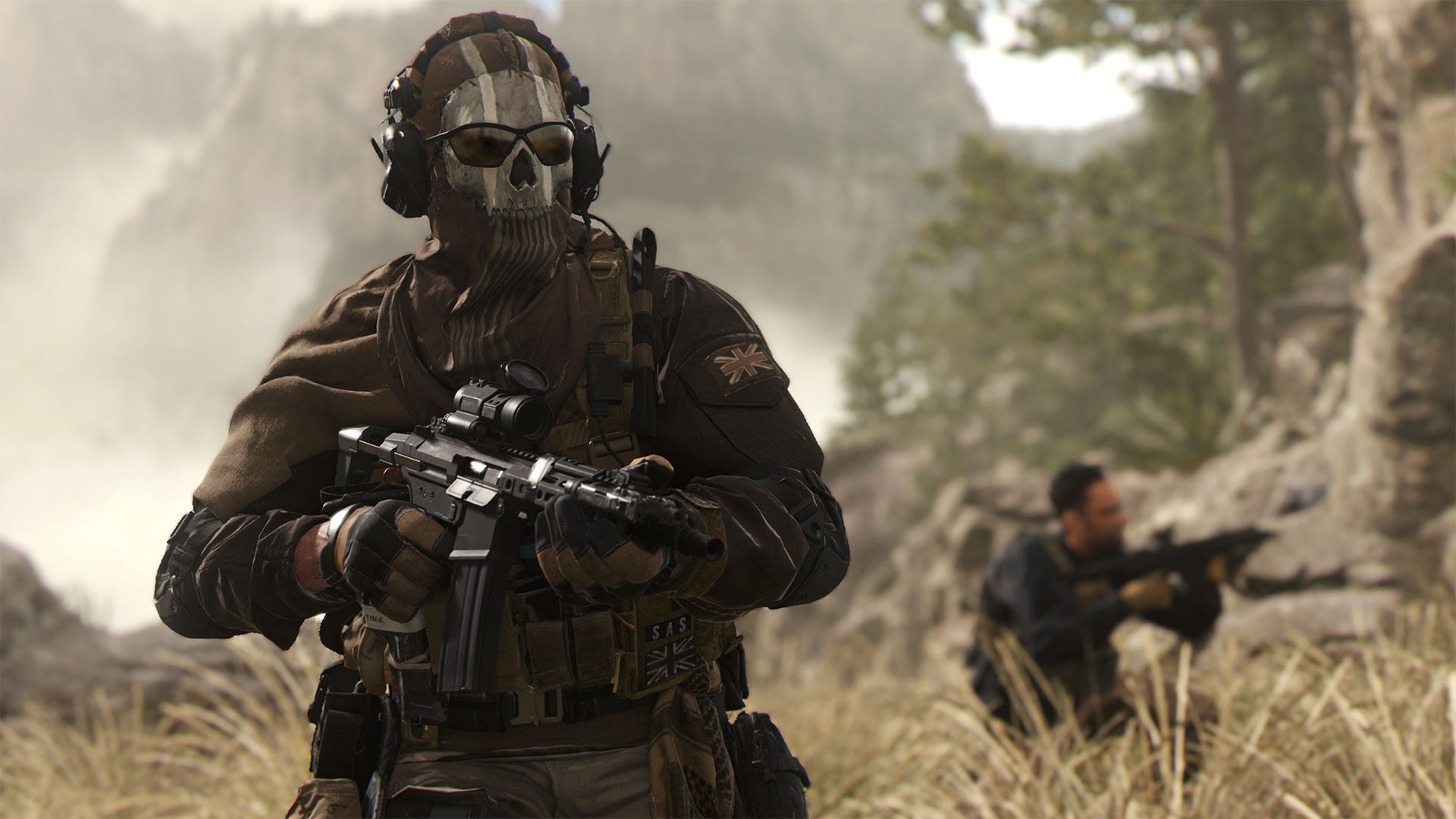 Just over 4.3 million games were sold in the UK during November, a drop of 7.3% over the year before, according to the latest GSD figures.
One of the big reasons for this is Call of Duty. This year, Call of Duty: Modern Warfare 2 launched in October, whereas last year the Activision Blizzard game arrived in November.
Even so, Call of Duty was still the biggest game of the month in November by a big margin. In fact, with just four weeks on sale, Modern Warfare 2 almost outsold Call of Duty: Vanguard's lifetime sales to date.
The closest rival to Call of Duty is God of War Ragnarok from Sony. It has been a massive launch for the PS5 and PS4 game. Compared to the first three weeks of its predecessor -- the 2018 God of War reboot -- sales are up 44%.
The next biggest set of releases are Pokémon Scarlet and Violet. If the two games were combined, alongside its double pack, the games would have been No.3 in the charts. As a Nintendo-published game, digital data is unavailable, so it's possible (even likely) the game would have been at No.2 if download figures were available. It is the second biggest launch for a Pokémon game in UK history, behind Pokémon Sun and Moon on 3DS.
Other key releases include Football Manager 2023 at No.6. The game's sales are down 30% compared with the launch of the 2022 edition.
Just behind it is another Sega release, Sonic Frontiers.
1.82 million of the games sold were sold via digital download stores, a drop of 10% compared with November 2021. 2.5 million games were sold via physical retail, a drop of 4% year-on-year.
Switch comes out top in competitive month
Nintendo Switch came out top during a big month for video game console sales.
Nearly 372,000 consoles were sold during November, a rise of 113% over the month before, GfK panel data reveals. It's the biggest month for console sales all year, although still well below the figures posted in 2021.
After several months in third place, Nintendo Switch was the best-selling console due to a 175% jump in sales month-on-month. November saw the release of a special version of the Switch OLED, featuring artwork from the new Pokémon Scarlet and Violet game. This version of the Switch accounted for 8% of all Switch consoles sold. There were also numerous Black Friday deals around the Switch, too.
Xbox Series S and X came close, but had to settle for second place after a 105% jump in sales. The Xbox Series S had a significant £60 price discount over Black Friday, and was the best-selling individual console SKU of the month.
A big increase in stock, coupled with the blockbuster release of God of War Ragnarok, fired PS5 sales up 71% month-on-month. A God of War bundle was the most popular PS5 console, representing nearly 38% of all PS5s sold during November.
The nine best-selling accessories were all controllers for either the Xbox Series X and S or PS5. PS5's DualSense White controller came out top, ahead of the Midnight Black version. This is followed by five Xbox controllers (Carbon Black, Shock Blue, Pulse Red, Robot White and Electric Jolt), before returning to the PS5 for the Starlight Blue DualSense (No.8) and the Cosmic Red variant (No.9). The tenth accessory is a charging station for the PS5 DualSense controllers.
Controllers featured repeatedly during Black Friday, with discounts and bundles promoted prominently over the course of the sales week.
GfK data reveals that over 1.29 million accessories were sold last month, a rise of 93% over October and 9.3% up over November last year.
GSD UK November Top 20 Video Games (Digital + Physical)
| Position | Title |
| --- | --- |
| 1 | Call of Duty: Modern Warfare 2 (Activision Blizzard) |
| 2 | God of War Ragnarok (Sony) |
| 3 | FIFA 23 (EA) |
| 4 | Pokémon Violet* (Nintendo) |
| 5 | Pokémon Scarlet* (Nintendo) |
| 6 | Football Manager 2023 (Sega) |
| 7 | Sonic Frontiers (Sega) |
| 8 | Mario Kart 8: Deluxe (Nintendo)* |
| 9 | Grand Theft Auto 5 (Rockstar) |
| 10 | LEGO Star Wars: The Skywalker Saga (Warner Bros) |
| 11 | Nintendo Switch Sports (Nintendo)* |
| 12 | Gotham Knights (Warner Bros) |
| 13 | Red Dead Redemption 2 (Rockstar) |
| 14 | Horizon: Forbidden West (Sony) |
| 15 | The Last of Us: Part 2 (Sony) |
| 16 | Animal Crossing: New Horizons (Nintendo)* |
| 17 | NBA 2K23 (2K Games) |
| 18 | LEGO Harry Potter Collection (Warner Bros) |
| 19 | Minecraft: Nintendo Switch Edition* (Nintendo/Mojang) |
| 20 | Splatoon 3* (Nintendo) |
* Digital data unavailable
GSD digital data includes games from participating companies sold via Steam, Xbox Live, PlayStation Network, Nintendo Eshop. Major participating companies are Activision Blizzard, Bandai Namco, Capcom, Codemasters, Electronic Arts, Embracer Group (including Gearbox, Koch Media, Sabre Interactive), Focus Entertainment, Konami, Marvellous Games, Microids, Microsoft (including Bethesda), Milestone, Nacon, Paradox Interactive, Quantic Dream, Sega, Sony, Square Enix, Take-Two, Ubisoft and Warner Bros. Nintendo and 505 Games are the notable absentees, alongside smaller studios.