Call of Duty: Infinite Warfare negativity doesn't worry Eric Hirshberg
Activision Publishing boss says Black Ops II went through the same bad reaction at its reveal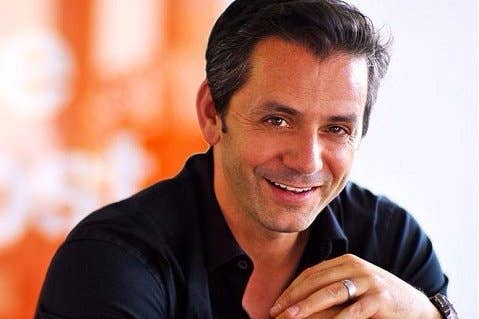 Earlier this week Activision Blizzard formally unveiled its newest Call of Duty, a futuristic title called Infinite Warfare that sounds more like a Mass Effect title than a Call of Duty title. For fans of the more traditional setting and gameplay, Activision is also offering a bundle that includes Modern Warfare Remastered. Reactions to the reveal trailer for Infinite Warfare (Modern Warfare Remastered doesn't have a trailer yet) have been overwhelmingly negative, however. As Forbes noted, the Infinite Warfare trailer is literally the most disliked game trailer on YouTube ever. As of this writing, while the game has over 187,000 likes, it's got more than 372,000 dislikes.
As Forbes pointed out, the plethora of dislikes "would put it at the 45th most disliked YouTube video of all time (out of millions) and there isn't another gaming video in the top 100." Considering all the horrible music videos and other garbage on YouTube that can draw such visceral reactions from viewers, being the 45th most disliked video ever is nothing to sneeze at. During the Q&A portion of today's Activision earnings call, however, Activision Publishing boss Eric Hirshberg was surprisingly unconcerned when asked by an analyst about the negative reaction to the game's reveal.
"We've seen this in the franchise before - the reveal trailer for Black Ops II, which took the franchise into the future for the first time had the most dislikes of any reveal trailer we had ever made at that time, and that of course went on to become our most successful game ever," he remarked.
"And right now, the franchise has never been stronger. We have more people playing Black Ops III - a game that takes place in the future with boost jumps and fictitious weapons and all the rest - than any game in our history. So what we know for sure is that if we always did what worked in the past and never took any creative risks, we wouldn't have a franchise. The day to worry is the day we stop trying new things."
Hirshberg added that Activision is looking at other metrics when it comes to Call of Duty. "While of course we see the passionate opinions online, we also look at other measurements, and the fact is that while it's very early preorders are off to a very strong start, views of the reveal trailer are up and in fact the number of likes per view on the Infinite Warfare reveal trailer are also the highest we've ever seen," he said.
It's interesting that he'd point to preorders as a metric now when just two years ago he noted that reservations are no longer the most important pre-launch performance predictor. That being said, when a franchise grows to the size of a Call of Duty, it's bound to drive a mixture of fan reactions, so Hirshberg would rather have that passion than apathy.
"You've got to love the passion of gamers - this is an industry like no other and a fanbase like no other and we love that our fans treat this franchise like it's their own and have such strong points of view about it. There just aren't many entertainment franchises on Earth that can generate the kind of passion that Call of Duty can and that's a good thing. Secondly, of course we know that there are people in our community that are nostalgic for the boots on the ground style of gameplay and that's why we made Modern Warfare Remastered, but we also have millions of people in our community who want to have new innovative experiences in the game each year and Infinite Warfare is going to deliver that. And the good news is this year we found a way to deliver both in one package while keeping our community together," he continued.
The metrics of health from a fan engagement viewpoint are certainly encouraging. On the earnings call, Activision said that its monthly active users within the Activision Publishing segment are up 10 percent year-on-year to 55 million, and that's mostly thanks to Call of Duty. "Our monthly active users are at all-time highs and as a result of that our digital business is also operating at Q1 all-time highs and is up significantly year-over-year... We expect to deliver the most map packs ever to players with Black Ops III," Hirshberg said.