Preorders declining industry-wide - Hirshberg
Activision Publishing president says reservations are no longer the most important pre-launch performance predictor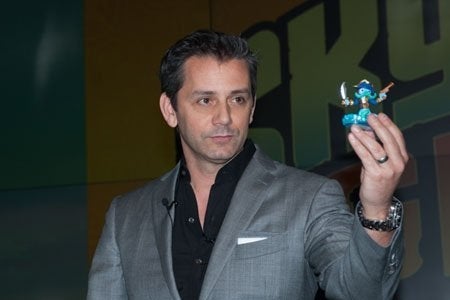 Bungie's upcoming shooter Destiny is on track to be the most preordered new intellectual property in gaming history, but Activision Publishing president and CEO Eric Hirshberg isn't putting as much stock in that as one might expect. Speaking to investors during a post-earning conference call today, Hirshberg said preorders just don't mean as much as they used to.
"It's also important to sort of reset expectations as it relates to preorders overall," Hirshberg said. "You guys can see the same thing we see industry-wide, which is that there's been sort of a secular downturn as it relates to preorders. We think that's happening due to a number of factors: Things like increased digital consumption, particularly on the next-gen consoles; titles being widely available on day one; and the decline overall for demand of software on the previous gen consoles."
As a result, Hirshberg said other metrics like awareness and purchase intent have become even more important than the number of preorders. Fortunately for Activision, Hirshberg said both of those measures are at all-time highs and climbing for Destiny when compared to any other new intellectual property at this point ahead of its release.
Later in the call, Hirshberg discussed Call of Duty: Advanced Warfare preorders, saying the series is "not immune" to the downward trend. However, he expects the series to lead the industry in reservations once again this year. He also noted that purchase intent for Advanced Warfare is significantly above last year's Call of Duty: Ghosts, and "actually in line with our past top performing titles."