Call of Duty: How It's Like The NFL
Activision Publishing boss Eric Hirshberg explains how Call of Duty remains popular every single year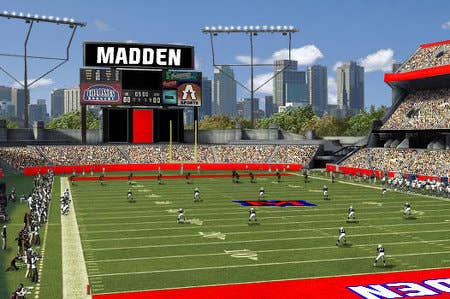 Call of Duty just had yet another record-breaking year in 2011, and to this day remains one of the top played franchises on Xbox Live, but can Activision keep it up? Isn't there some risk of franchise fatigue? Activision Publishing CEO Eric Hirshberg says no.
"There's a unique behavior for gamers related to that game... it has this incredibly long tail and people play it all year round and that has forced, or enabled, the company to change the way we look at it because, to our players, it's not an annual retail release," Hirshberg told us recently.
From Activision's viewpoint, Call of Duty has evolved into a full-fledged service and, much like a sports league, fans will keep coming back with great interest for each season.
"It's a year-round activity. So, if you look at it like an annual retail release, by those standards, it's easy to get nervous. But if you look at it through a different lens; if you look at it like, the NFL happens every year and people like it every year and they obsess over it every year and they come back for more every year and I think that it's an entertainment relationship that's pretty unique in the gaming space," he continued.

With a steady flow of DLC and a social network supporting the huge brand in Call of Duty Elite, Activision is perhaps more bullish on Call of Duty now than ever before.
"Let me also say that you can't find a metric that would indicate that it's fatiguing or that there are signs of slowing," said Hirshberg. "The concurrency of players is higher than ever and not only that, it's across several games. I think that the top three most played games on Xbox Live are the last three Call of Duty games, which brings me to my second point, which is, what we're trying to do is make it more of a diversified business within itself. There are now multi-prongs and multi ways to interact with the franchise all under one umbrella."
Essentially, all the negative connotations associated with an annual release schedule simply don't apply to Call of Duty, if you ask Hirshberg.
"That's the conventional wisdom in the gaming industry. I get asked that question a lot," he said of the negative reactions towards annual releases. "It's just not reflective of what our gamers clearly want. If you start from that place, of looking at what gamers want and what their behavior would suggest- they want more DLC, they want more new gameplay experiences. And so, we're starting with that and building it out. We're not starting with the conventional wisdom of the industry and going in."
With yet another Call of Duty planned for later this year, we'll get to see if Activision can once again put itself in the record books.