Call of Duty franchise up to 40m active users as Activision Blizzard beats expectations in Q1
Numbers were down year-over-year but the company beat its own outlook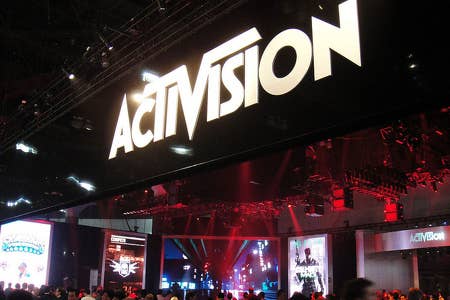 Activision Blizzard has just posted its first quarter 2012 fiscal results, revealing better than expected sales and profit. The company's net revenues were $1.17 billion (£725m), as compared with $1.45 billion for the first quarter of 2011, while earnings per share were $0.33, as compared with $0.42 for the first quarter of 2011.
Digital sales accounted for 27 percent of the company's total revenues. Skylanders Spyro's Adventure was a big driver for the publisher in the first quarter with 30+ million toys sold life to date through March 31.
Bobby Kotick, Chief Executive Officer, Activision Blizzard, commented, "Our better-than-expected first-quarter performance was driven by global consumer demand for Activision Publishing's Call of Duty: Modern Warfare 3, and Skylanders Spyro's Adventures, as well as Blizzard Entertainment's World of Warcraft which remains the #1 subscription-based MMORPG in the world. Through March 31, players have logged more than 1.6 billion hours of online gameplay of Activision Publishing's Call of Duty: Modern Warfare 3, and for the quarter in North America and Europe, including the accessory packs and figures, Skylanders Spyro's Adventures was the #3 best-selling game overall in dollars across all platforms."
Kotick continued, noting that "based on our internal estimates, we believe that Skylander's toys sales in the first quarter exceeded those of Star Wars, the #1 action figure line."
Kotick is also very pleased with the excitements surrounding Diablo III: "On May 15 Blizzard Entertainment will release the highly anticipated Diablo III and we are proud to report that pre-orders for the game worldwide have set a new record for Blizzard."
Looking ahead at the portfolio for the company, Kotick said, "For the remainder of 2012 and beyond, our product pipeline includes some of the most innovative games we have ever developed for our established franchises, including Blizzard Entertainment's World of Warcraft: Mists of Pandaria, StarCraft II: Heart of the Swarm and all new MMORPG game, as well as Activision Publishing's Skylander's Giants, Call of Duty: Black Ops 2 and a new universe from Bungie."
"We also continue to expand our service platforms, Blizzard Entertainment's Battle.net and Activision Publishing's Call of Duty Elite, grow our global footprint into new markets and strengthen our development resources for the future. Our high-quality brands, industry leading operational capabilities and solid balance sheet should enable us to continue to take full advantage of the opportunities afforded by the expanding interactive entertainment market and deliver continued superior returns to our shareholders."
Importantly, thanks to the better-than-expected quarter, Activision is also raising its calendar year net revenue and earnings per share outlook. The company now expects $4.2 billion (£2.6 billion) in revenues (up from $4.15 billion) and earnings per share of $0.65 (up from $0.63).