Call of Duty and GTA V dominated PlayStation Store downloads in 2019
Sony reveals most downloaded PS4 and PSVR games of the year, as well as the biggest DLC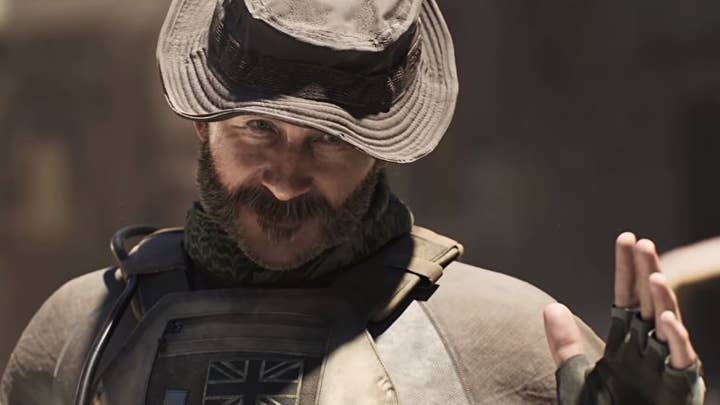 Call of Duty: Modern Warfare and Grand Theft Auto V were 2019's biggest sellers on the PlayStation Store in the US and Europe respectively.
Both the US and European PlayStation blogs have revealed the rankings for the most downloaded PS4 games via the platform's digital store, as well as top sellers in other categories.
While a lot of titles appear in both lists, there are several differences that hint at varying tastes between the two continents.
Firstly, there are the obvious sporting differences, with two FIFA titles appearing on the European chart (with FIFA 20 at No.2) but none to be seen in the US rankings. Conversely, NBA 2K20 was the biggest sports game in the US at No.3, with Madden 20 at No.7 and MLB at No.13 -- none of which appear in the European charts.
There are less predictable differences, such as Borderlands 3's absence from the European chart or Crash Team Racing's non-appearance on the US'. America also seems to be home to more Star Wars fans, since both Battlefront II and Jedi: Fallen Order ranked higher than over on the other side of the Atlantic.
PlayStation also revealed the best-selling PSVR games, with Beat Saber taking the top spot on both charts. Europe's second biggest virtual reality title was the UK-developed Blood & Truth, while the US favoured indie hit Superhot VR.
Meanwhile, Apex Legends beat Fortnite in both free-to-play charts. Epic's battle royale game had to settle for No.2, with Dauntless at No.3 in both the US and Europe.
Fortnite, however, dominated the rankings for best-selling DLC and expansions, taking up all ten positions in both the US and European charts. The Laguna Pack was the most popular purchase across both.
Below you can find the Top 20 most downloaded PS4 games for the US and Europe:
US
Europe

Call of Duty: Modern Warfare
Minecraft: PlayStation 4 Edition
NBA 2K19
Grand Theft Auto V
NBA 2K20
Tom Clancy's Rainbow Six Siege
Madden NFL 20
Star Wars Battlefront II
Tom Clancy's The Division 2
Days Gone
Star Wars Jedi: Fallen Order
Borderlands 3
MLB The Show 19
World War Z
God of War
Mortal Kombat 11
Rocket League
The Witcher 3: Wild Hunt - Complete Edition
The Forest
Marvel's Spider-Man

Grand Theft Auto V
FIFA 20
Minecraft: PlayStation 4 Edition
Call of Duty: Modern Warfare
Tom Clancy's Rainbow Six Siege
Red Dead Redemption 2
The Forest
Rocket League
EA Sports UFC 3
Crash Team Racing
FIFA 19
Need For Speed Payback
Star Wars Battlefront II
Battlefield V
The Sims 4
Gang Beasts
Resident Evil 2 Remake
Star Wars Jedi: Fallen Order
Assassin's Creed Odyssey
Tekken 7