Call of Duty 2015 Championship set for March 27-29
Activision's official Advanced Warfare tourney set for LA with $1 million prize pool at stake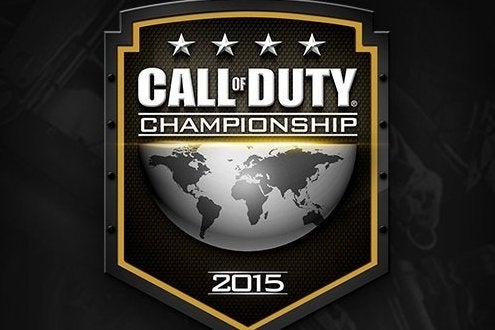 Call of Duty is providing Activision not just with an annualized first-person shooter series, but an annualized marquee eSports event. Today the publisher announced the third annual Call of Duty Championship, set to take place in Los Angeles March 27-29.
Presented in cooperation with Microsoft, the tournament will pit 32 teams against one another in the Xbox One version of Call of Duty: Advanced Warfare for their share of a $1 million prize pool. The qualifying tournaments and regional finals will be broadcast online via Major League Gaming's MLG.tv platform, while the finals will air over Xbox Live "and other broadcast partners."
Call of Duty: Advanced Warfare launched on multiple platforms in November. While the game was critically well received as an improvement upon the previous year's Call of Duty: Ghosts, its sales did not follow suit. For its launch month, Advanced Warfare sales were down 27 percent compared to those of Call of Duty: Ghosts.
Qualifier tournaments begin January 17 and run through February 8.