Cage: We didn't expect Heavy Rain to succeed
"Publishers don't, in general, have balls," says Quantic Dream CEO
Heavy Rain director David Cage has said that publisher Sony and his own studio Quantic Dream did not expect the game to be a commercial success.
The ambitious title was released earlier in the year, and after more than four years in the making, represented Cage's attempt to create a new, innovative game for an adult audience.
"Heavy Rain is a commercial success and that's not something Sony or Quantic Dream expected, to be honest," Cage said in a packed session at GDC Europe.
The gamble of creating an adult game favouring emotion and storytelling over violence has paid off - Heavy Rain sold 600,000 copies in its first two weeks on sale, sold four-times the predicted amount in the US market, has passed worldwide sales of 1.5 million to date, "and we hope to reach 2 million soon," said Cage.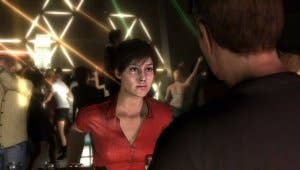 He explained that for a developer working on original products, it's essential that communication and intent are clear to the publisher, as they'll be unable to compare it to other games if it's truly original.
"You need to be clear with your publisher. It was a game that came together very late," said Cage. "If I showed you the alpha [build] you would kill the game. It looked ugly. Many publishers would have killed it. The game comes together very late and you need to communicate with your publisher because he doesn't have any reference."
Cage urged developers at GDC Europe today to hold on to their creative vision and create new products for the games business, especially for a adult audience that he believes is hugely untapped.
"My advice is to make something new. If there is not a very strong barrier to what you do, don't do it. Try to find something that is really unique because this is the best business proposal. Have balls, be courageous, not adventurous, be crazy, not insane, be creative, not lunatic."
"Publishers in general don't have balls. You need to come with a new idea and give them reason to trust you."
He concluded: "Stop making games for kids. Adult is a huge, untapped market - there is almost nothing for adults, I'm not talking about casual or family games. There is a real market based on sophisticated values. See yourself as a creator, not a toy-maker. Ignore the rules."