Cage wants meaning over fun, to challenge minds not thumbs
Auteur intends to give Beyond players something they don't know they want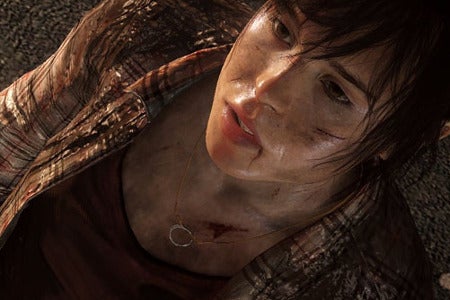 David Cage has spoken about his artistic intentions for Beyond: Two Souls, telling an interviewer that he is far more interested in meaning than fun and wants to challenge minds rather than dexterity.
Speaking to Edge about the forthcoming PS3 exclusive, Cage stuck to his creative guns when describing the project, reiterating his mission statement on games as a method of emotionally engaging story-telling.
"My goal is to surprise people, to give them something they want without knowing they want it," Cage told the magazine. "I want to create an emotional journey, a unique experience.
"I am not interested in giving them 'fun', I want to give them meaning; I don't want to challenge their thumbs, I want to challenge their minds."
Cage's position on the nature of the medium is well established, telling Develop earlier this year that there was too much violence in games - having previously called for more innovation and emotional engagement to preserve a 'dying' industry.
Cage's relentless pursuit of the artistry which many games find so elusive may earn him some good-natured mockery from gamers and developers alike, but the Quantic Dream founder is also a driving force behind technological improvements. Heavy Rain, Cage's highly emotional PS3 debut, was praised for it's stunning graphical fidelity, whilst Kara, the tech demo which used the engine which will power Beyond, set new standards for facial animation and realism.