Bushnell doubts Wii U success
"I actually am baffled by it," Atari founder tells US press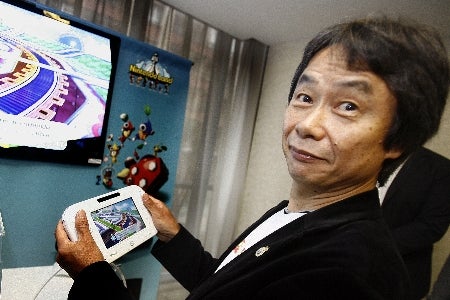 Atari founder and industry veteran Nolan Bushnell has questioned the possibility of success for the Wii U, even as American shoppers queued overnight to secure the new Nintendo console.
"I actually am baffled by it," Nolan Bushnell, told the New York Times of the Wii U.
"I don't think it's going to be a big success," he continued, suggesting that only hardcore gamers would be interested in purchasing a new games machine when the current-gen is still delivering great games.
"These things will continue to sputter along, but I really don't think they'll be of major import ever again. It feels like the end of an era to me."
The article also featured Robbie Bach, former president of entertainment and devices at Microsoft, who addressed Nintendo's decision not to feature its games on other devices like the iPhone.
"It's the hardest strategic decision Nintendo has had to face in a long time. Would Mario on an iPhone be an interesting property? I think yes, it would."
And he was more positive about the future of the Wii U and the Japanese company.
"I've learned not to count the Nintendo guys out," he added.
Last week NoA president Reggie Fils-Aime revealed the company only needs to sell one game with each Wii U.
"The business model doesn't change dramatically, in that as soon as we get the consumer to buy one piece of software, then that entire transaction becomes profit positive," he said.
"In the end, the business model is still to drive the install base of hardware, and then to drive a strong tie ratio with all of the other software and experiences for the consumer. And if we're able to do that, then we will create significant profit for the company."