Bungie vet Joe Staten rejoins Microsoft
The man known for voicing the Grunts in Halo has been hired to "help shape franchise strategy for some Microsoft Studios titles"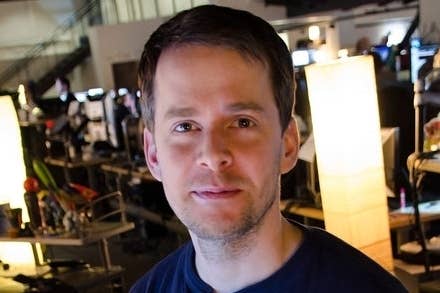 Microsoft today confirmed to GamesIndustry International that Joe Staten has been rehired by the company. Staten worked for years at the (formerly) Microsoft-owned Bungie Studios, directing in-game cinematics for Halo titles and voicing the enemies known as Grunts. This past September Staten announced that he was leaving Bungie to pursue new creative opportunities, and now Microsoft Game Studios is looking to Staten to serve as a senior creative director.
A spokesperson told us that Staten will "help create the world's best entertainment on Xbox, as well as help shape our franchise strategy for some Microsoft Studios titles." Additionally, Microsoft will leverage Staten's relations in the development community: "He'll also be one of our leading ambassadors... building on his many years of experience and relationships with developers and fans. We're excited to share more about Joseph's role in the future."
Microsoft added in a statement sent to GamesIndustry International: "We're thrilled to welcome Joseph back to the Microsoft Studios family. Over the past 15 years at Bungie, Joseph has been a key creative force behind some of gaming's most iconic and celebrated franchises, including Myth II, ONI and virtually every Halo game leading up to Halo: Reach. Most recently, he spent the last four years working as a writer and creative director on the highly anticipated Destiny."
It's not yet clear which "franchise titles" Staten will be working on at Microsoft.