Bungie sues Destiny 2 player for cheating, threatening employees online
Lawsuit accuses streamer of evading bans, as well as multiple violations of the firm's Limited Software Licence Agreement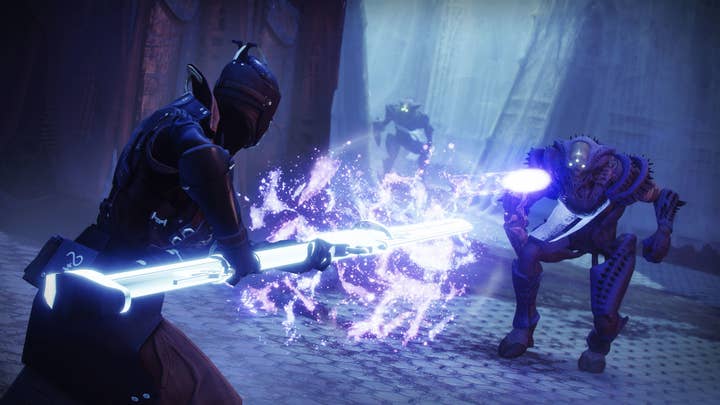 Bungie has filed a lawsuit against an individual for habitually and repeatedly violating Destiny 2's Limited Software Licence Agreement, as well as threats made to staff via social media.
The lawsuit, filed last Friday, accuses a streamer known as Luca Leone of routinely streaming Destiny 2 gameplay with cheats enabled, something he has been banned for multiple times.
The suit alleges that Leone has dodged the bans by creating 13 new accounts, and the creation of each separate account is counted as an individual breach of the LSLA, according to Bungie.
Leone has also been accused of threatening employees at the studio. The lawsuit makes reference to tweets posted by the defendant regarding his "desire to 'burn down' Bungie's office building," and tweets that imply staff are "not safe" given Leon's intent to move into their neighbourhood.
During the investigation into Leone, it was discovered that the streamer is also a member of a forum used to sell social media accounts and Destiny 2 emblems -- most of which need to be earned through gameplay. This is another violation of the LSLA, which states that the "unauthorised commercial exploitation of Destiny 2" is prohibited.
The suit is demanding $150,000 in damages, and has asked the court to block Leone from contacting any Bungie employees or Destiny 2 players.
"As Bungie has demonstrated repeatedly, it will not allow its game, its community, or its employees to be abused, defrauded, or threatened," the lawsuit stated. "Leone has done all three, and this action is the consequence."
The suit against Leone is the latest in a string of action taken against individuals violating Destiny 2's agreement. Last month, the developer was awarded $13.5 million in a lawsuit against cheat creator Elite Boss Tech.
In April, a similar case filed against cheat seller Aim Junkies was dismissed due to a lack of solid proof that the defendant had infringed upon Bungie's copyrights, but invited the studio to refile the claims should it present more evidence.
Bungie also took aim at a series of fraudulent DMCA YouTube strikes issued to members of its content creator community earlier this year, including its own official channels. The strikes were reported anonymously, but the developer said at the time it intends to find out who issued them.