Breath of the Wild 2, Banjo-Kazooie and The Witcher 3 headline Nintendo's E3 2019 Direct
Platform holder also unveils Animal Crossing: New Horizons, Dark Crystal game, more Resident Evil ports and No More Heroes III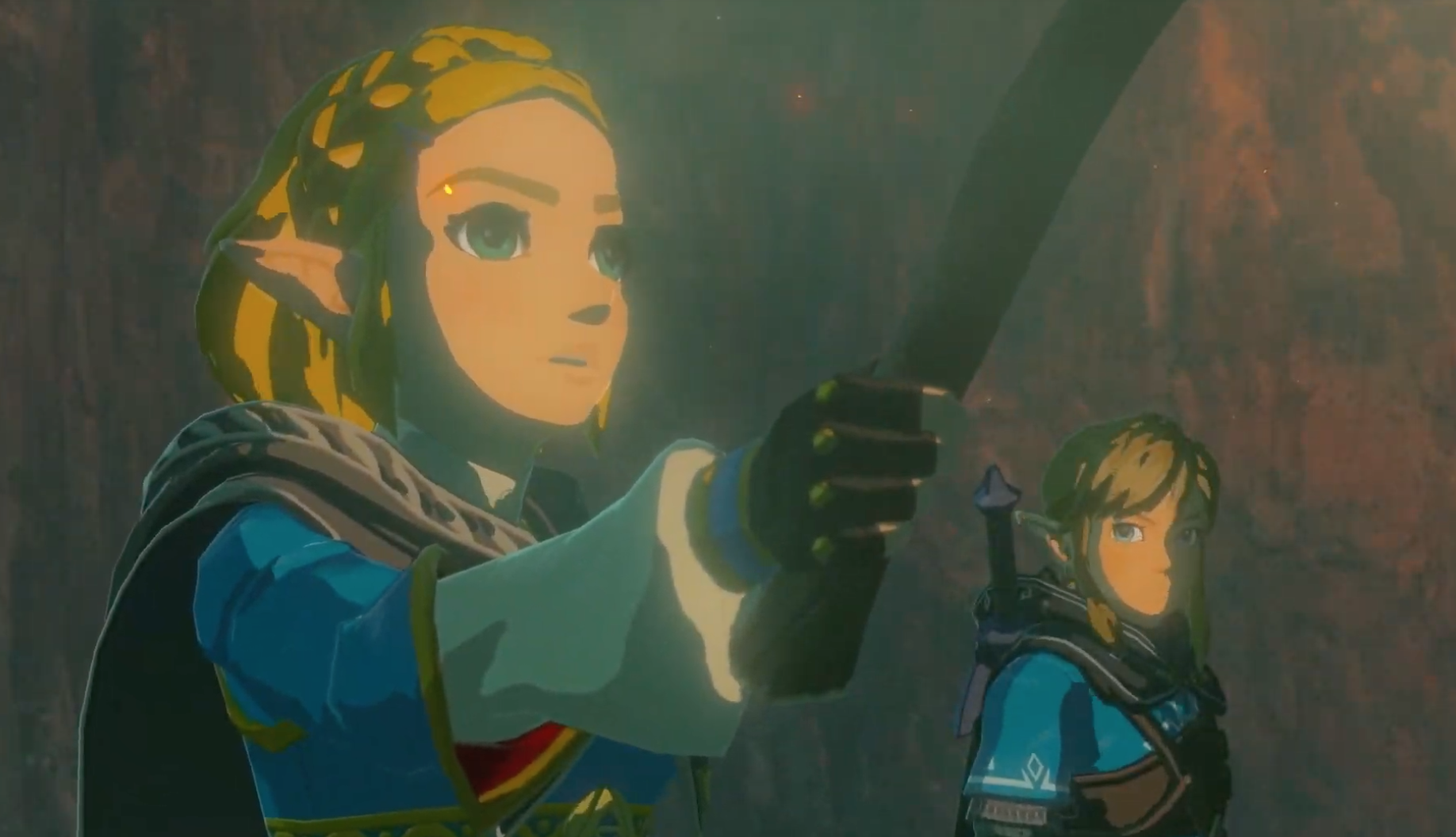 Nintendo's E3 Direct was once again packed with surprises, culminating in the announcement of a sequel to the seminal Legend of Zelda: Breath of the Wild.
It was a strong and varied line-up from the platform holder, with plenty of game reveals packed into the 40-minute presentation as well as dates and details on several Nintendo titles the industry was already expecting.
Here's a complete round-up of everything featured in the latest Nintendo Direct: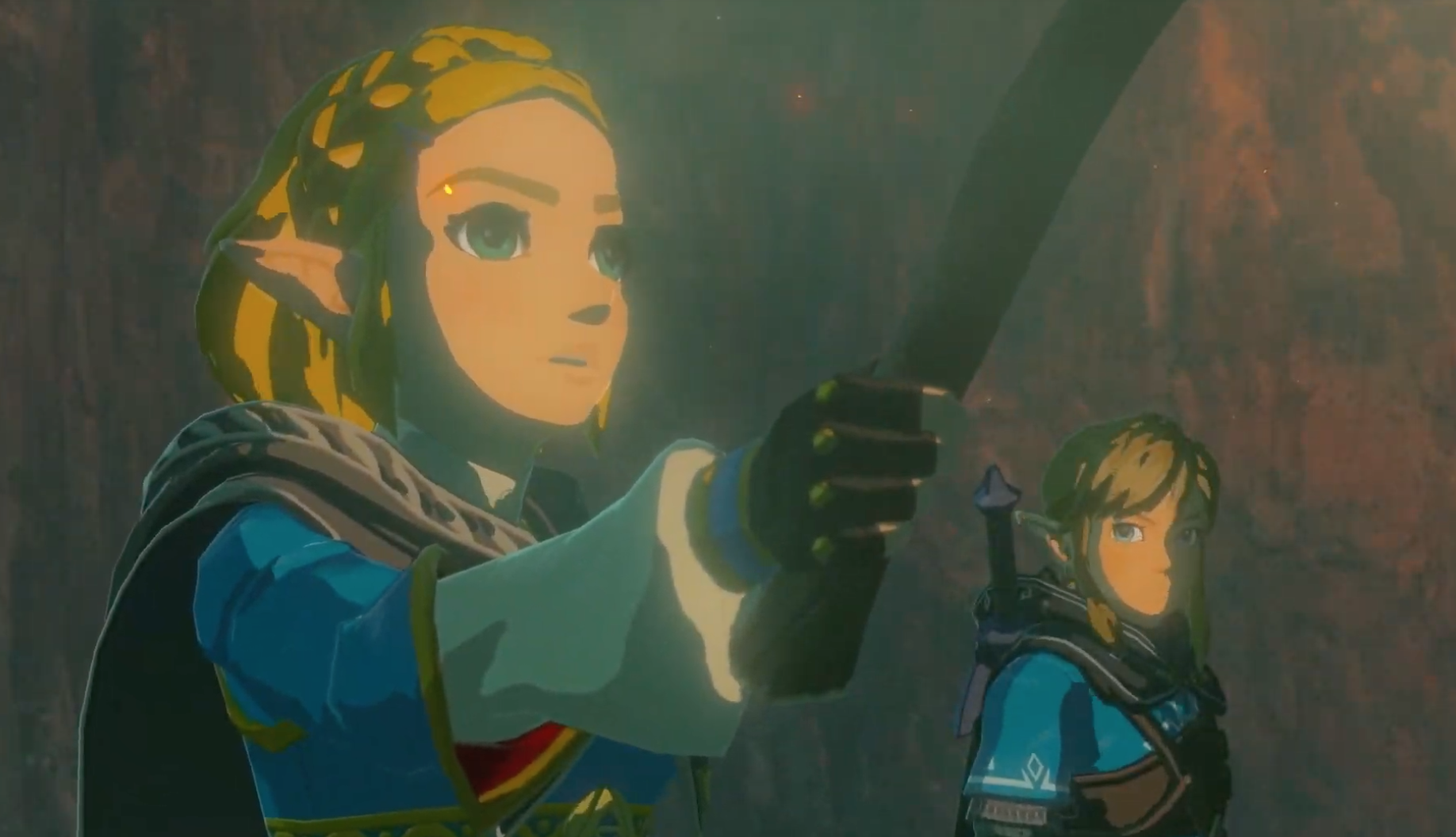 The Legend of Zelda: Breath of the Wild 2
While not the official title, Nintendo did confirm a sequel to the Switch launch title is currently in development. The teaser trailer showed Link and Zelda investigating a cavern, seemingly beneath Hyrule Castle, where a strange force resurrected Calamity Ganon.
There's no further details or word of a release date, but given that the trailer seemed to be set in the same world as Breath of the Wild, it's unlikely we'll have to wait as long as we did for the first title.
In other Zelda-related news, the Switch remake of Link's Awakening arrives on September 20, and now features a dungeon maker. Players will be able to earn dungeon chambers as they progress and rearrange them to create their own levels they can explore and beat to unlock key items.
Finally, Cadence of Hyrule, the Zelda-themed version of Crypt of the Necrodancer, launches later this week on June 13.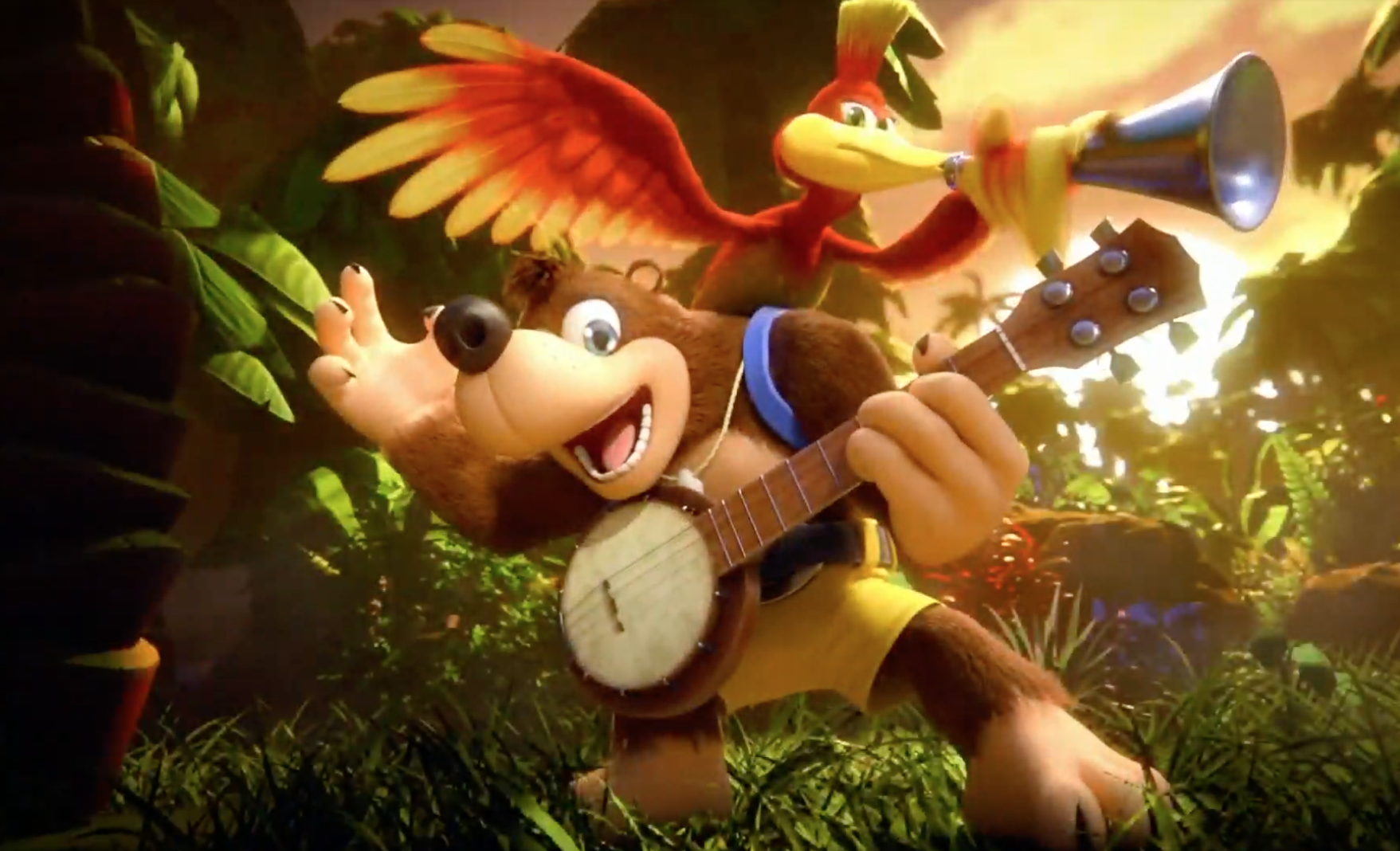 Banjo-Kazooie back on Nintendo
Just before the Breath of the Wild sequel reveal, Nintendo confirmed the long-rumoured addition of Banjo-Kazooie to Super Smash Bros Ultimate. It's the first time the bear and bird duo has been seen on a Nintendo device since 2005's Banjo Pilot for Game Boy Advance, and yet another hint at a growing partnership between Nintendo and Xbox.
Banjo-Kazooie and Spiral Mountain stage will be added to the game in the autumn -- and there's more Smash Bros DLC heading to Switch before that. The Direct actually opened with the reveal that Dragon Quest's Hero character will be added this summer, and through the costume swap can be changed to resemble the protagonist from multiple entries in the series.
The Witcher 3 heading to Switch
Yes, the rumours were true -- CD Projekt Red's acclaimed fantasy RPG is arriving on Switch this year. The Witcher 3: Wild Hunt - Complete Edition will contain the original game and every piece of DLC, including the Hearts of Stone and Blood & Wine expansions.
Introducing Doug Bowser
Not an announcement as such, but it was very evident that none of Nintendo's quirky presentation style departed with the death of Satoru Iwata and the retirement of Reggie Fils-Aime. The company brought new Nintendo of America president Doug Bowser to the fore in a signature fashion that (quite obviously) plays up to his name.
Switch games galore
Towards the beginning of the Direct, Bowser (Doug, not Mario's nemesis) said this presentation was "our chance to show the world we have games for every type of gamer on Nintendo Switch." The announcements below certainly speak to that.
Dragon Quest XI S: Echoes of an Elusive Age - Definitive Edition launches on September 27, giving fans the chance to experience this Japanese RPG and travel to past Dragon Quest Worlds.
Luigi's Mansion 3 was reaffirmed as a 2019 release. It will feature a second character, Gooigi, who can be taken over by a second player, and a new co-operative multiplayer mode The ScareScraper, which supports up to eight players both locally and online.
The Dark Crystal: Age of Resistance Tactics is a new turn-based strategy game based on the upcoming Netflix series and is due by the end of the year.
Square Enix's Trials of Mana will be released on Switch, marking the first time the game has been released outside of Japan. The full HD remake of the third game in the series will launch in early 2020. Meanwhile, the Collection of Mana (which compiles the original versions of the first three games) launches today via the eShop.
A new trailer for Fire Emblem: Three Houses reiterated its release date of July 26
Capcom is bringing more Resident Evil games to the Switch, with Resident Evil 5 and 6 both arriving this autumn.
Travis Touchdown returns in No More Heroes III, which will launch on Switch next year
Konami's Contra: Rogue Corps was unveiled, a new four-player co-op action shooter supporting both local and online multiplayer. It arrives on September 24th, while the Contra Anniversary collection -- which feature 10 classic games and a 74-page ebook -- launches on eShop today.
Daemon X Machina, which sees players fighting corrupted robots in a mechanised battle suit, arrives on September 13.
A remake of classic on-rails shooter Panzer Dragoon will launch on Switch this winter
Nintendo reminded viewers that Pokémon Sword and Shield launch on November 15, adding that the Pokéball controller for Let's Go can be used to carry and train up Pokémon while they're away from their Switch.
Platinum Games' next title Astral Chain launches on August 30
The Nintendo Direct marked the debut of Empire of Sin, the strategy game developed in collaboration between Romero Games and Paradox Interactive. The title is an isometric strategy game set in the era of gangsters, and arrives in Spring 2020.
We already knew Marvel Ultimate Alliance 3: The Black Order is launching on July 19, but there was a teaser for an expansion pass, with DLC based on X-Men, Fantastic Four and Marvel Knights due this autumn.
Mario and Sonic will once again set aside their differences for the latest Olympic Games, with the Tokyo 2020-themed entry in this series due in November.
The new Animal Crossing is called New Horizons and is set on a deserted island. Players start with nothing but a tent and eventually build an entire village. The game was originally due in 2019, but has been pushed back to March 20, 2020.
Finally, a montage of games showed what Nintendo Switch has in store for 2019 and beyond. This included:
Behaviour Interactive's Dead by Daylight, out this autumn
Bonus XP's Stranger Things 3: The Game, out July 4
Activision's Spyro: Reignited Trilogy, out September 3
Ubisoft's Just Dance 2020, out November 5
Playful Studios' New Super Lucky's Tale, out this autumn
Mojang's Minecraft Dungeons, out in spring 2020
Level-5's Ni No Kuni Remastered: Wrath of the White Witch, out September 20
Asmodee Digital's Catan, out June 20
Frogwares' The Sinking City, out this autumn
Sega's Alien Isolation, out in 2019
Team Cherry's Hollow Knight: Silksong, coming soon
Final Fantasy Crystal Chronicles Remastered, out this winter
Phoenix Lab's Dauntless, out in late 2019
And a trio of titles from Bethesda: Wolfenstein Youngblood (July 26), Doom Eternal (coming soon) and The Elder Scrolls: Blades (autumn)