Brazil, India and Russia in the top 5 markets for Unity installs
Q2 data shows the growing importance of mobile markets outside of Europe and North America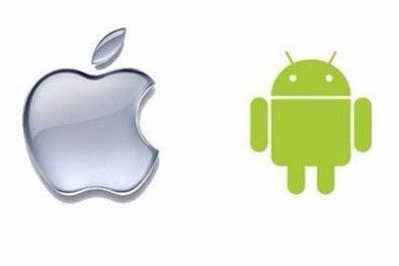 Brazil, Russia and India are increasingly important markets for mobile games, according to a report from Unity Technologies, with only China and United States generating more installs across Android and iOS in Q2.
Unity groups Brazil, India and Russia with China, the most popular single market for downloads. Together, the four territories - or "BRIC," to use Unity's terminology - represented 41% of the 4.4 billion installs of Unity games during the period. Of course, China contributed nearly 30% of installs on its own, but the growth of these markets is encouraging news for developers struggling to build success in Europe and North America.
Crucially, India replaced Japan as the 5th largest country for Unity game installs, and its population of more than 1.2 billion people effectively ensures that it will continue to rise up that chart in the coming years. Indonesia and Vietnam also entered the top ten, reinforcing the growing importance of SE Asia, and replacing Turkey and the UK. Monetisation is another matter, of course, but the these figures are significant of a widespread interest in gaming within these regions.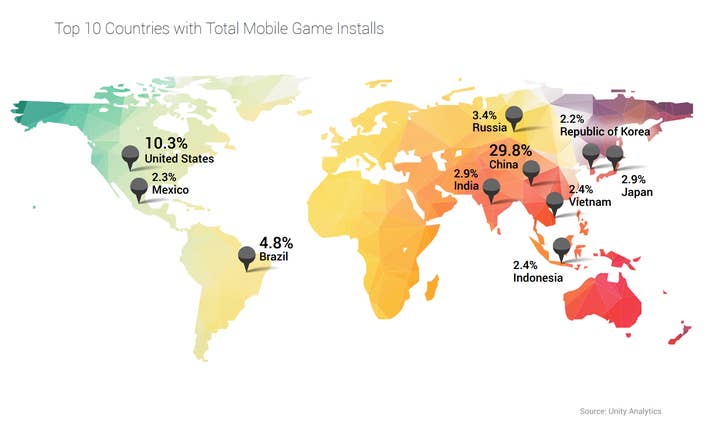 Android is the dominant platform in the regions mentioned above, with BRIC countries occupying four of the five tops spots on the OS, and representing 42% of total downloads. Of the regions mentioned above, only China, Russia and Vietnam making the top ten markets for iOS downloads during the quarter.
A comparison of installs by OS also showed that Android had the larger majority of installs in nine of the top ten countries - with Indonesia, Brazil and Korea all showing a market share above 90%. The exception is Japan, where 53% of installs are on iOS devices. Worldwide, Android had an 82% share of Unity installs, versus 17% on iOS.