Braben, Perry, Livingstone and Oliver confirmed for Develop
Will speak as part of brand new Visionaries Track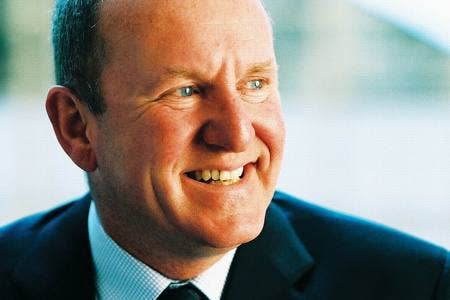 The Develop Conference in brighton will launch its new Visionaries Track with appearances from David Perry, Ian Livingstone, Philip Oliver and David Braben.
"I'm really excited about presenting a Reloaded session at Develop - it's a great opportunity for us old-timers to share what we've learned with upcoming developers," said David Perry, head of cloud gaming service Gaikai.
"Many people say they enjoy conferences the most when they get something concrete to take home. That can be ideas, answers and connections. We asked ourselves could we deliver them all in a new kind of Develop session and the answer is, we can."
Braben will speak about his new PC project, Raspberry Pi, while Philip Oliver of Blitz Game Studios will present the talk Adventures on the ZX Spectrum.
"The games industry has come a long way in a short time. Its social, cultural and economic impact on society is finally being recognised in government and mainstream media. But celebration of the art form is not enough," added Livingstone, who will present the talk From Dungeons to Downing Street.
"The new digital landscape requires new skills and access to finance for the next generation of creative talent to succeed, building on the great legacy of the UK's trailblazing developers. From my experiences with Games Workshop, Fighting Fantasy, Eidos, working with government and investing in Indies, I hope to help point the way."
The conference takes place at the Hilton Metropole in Brighton from July 10 -12. Tickets are available at the the official site. As well as the conferences there will be a number of special events for attendees to enjoy, including UKIE's free screening of Indie Game: The Movie.
"Indie Game: The Movie is a fantastic film, showcasing the trials and tribulations of independent developers and we are delighted to be providing a free screening at Develop in Brighton," said CEO Dr Jo Twist.
"The conference continues to be a key date in the video games events calendar and we are pleased to be working with the Develop Conference to bring this screening to the attendees."
Tickets for the screening are limited, so those interested should register using the code indiefree at http://ukiedevelopindie.eventbrite.com/