Boss Fight Entertainment has a new CTO
Steam Linux Team's Rich Geldreich joins free-to-play studio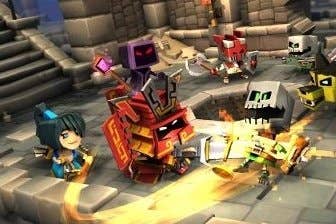 Texan studio Boss Fight Entertainment has added Rich Geldreich to its ranks as chief technology officer.
"Having known many of the developers at Boss Fight for over a decade, I watched with deep admiration and respect as their studio has grown in size and talent," said the new CTO.
"I look forward to making all of Boss Fight's titles look great and run amazingly well on as wide a range of devices as possible."
The studio, founded last year by ex-Zynga developers, is currently at work on mobile title Dungeon Boss.
Geldreich's portfolio includes contributions to Portal 2, DotA 2, Counter-Strike: Global Offensive, Age of Empires III and Halo Wars. He was also a founding member of the Steam Linux Team.
"Our team is excited to have a world-class technologist like Rich join our studio as we grow and scale our operation," added COO Scott Winsett.
"Rich's passion, expertise and leadership in all aspects of software development will be critical as we continue our mission to provide the absolute best game experiences on a variety of platforms."