Blizzard sued over security of player info
Class action claims Blizzard has made millions selling Authenticators instead of securing user info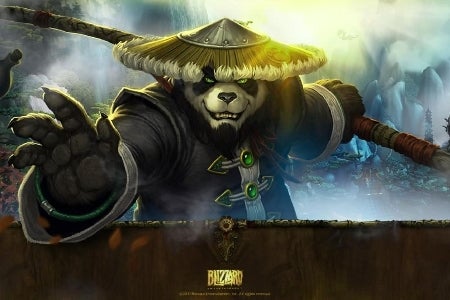 A pair of gamers filed a class action against Blizzard Entertainment last week, accusing the World of Warcraft publisher of failing to properly secure players' personal information and requiring them to purchase Battle.net Authenticators "in order to have even minimal protection for their sensitive personal, private, and financial data."
The suit claims Blizzard "negligently, deliberately, and/or recklessly" fails to properly safeguard player information, which has resulted in repeated security breaches. The suit specifically brings up a May incident in which Blizzard acknowledged an increase in account thefts, and the August hacking of Battle.net, in which e-mail addresses and personal security questions were taken from players outside of China.
It goes on to accuse Blizzard of fraud and unjust enrichment for requiring players to set up a Battle.net account (in the process giving their personal and financial data) to play Blizzard's games, and then touting a Battle.net Authenticator as the best way to ensure adequate security. The Authenticator sells for $6.50 on Blizzard's website, and generates codes that players must enter to log in to an account from a new computer. A Mobile Authenticator is available for smartphones, with the cost depending on Blizzard's distribution charges by platform (on iOS, the Mobile Authenticator is free). However, the suit claims the Mobile Authenticators were compromised in the August security breach, making the physical Authenticator the only real option players have to protect their information.
By pushing the Authenticator as the utmost measure in securing Battle.net personal information, Blizzard has made the dongle a hidden cost of its games, the suit claims. Additionally, the suing players believe Blizzard has made roughly $26 million through the sale of Authenticators.
The plaintiffs are asking for damages, and that Blizzard be prevented from forcing players to create Battle.net accounts to play its non-MMORPG games. They also ask that Blizzard be prevented "from tacking on additional, undisclosed costs to ensure security in the form of a post-point-of-sale Authenticator."
As of press time, Blizzard had not responded to a GamesIndustry International request for comment.
[Via Courthouse News]