Blizzard helps Sandy relief with WoW pet
Cinder Kitten will go on-sale before the end of the year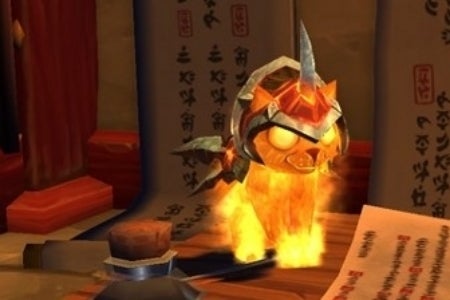 Blizzard Entertainment is showing support for the Hurricane Sandy relief effort by selling a new pet for World of Warcraft.
A post on the Battle.net blog describes an American Red Cross branded Cinder Kitten, which will go on-sale for $10 this year. The entire amount paid will be donated to help provide, "shelter, food, emotional support and other assistance to survivors of disasters like Superstorm Sandy."
This is not the first time that Blizzard has leveraged the popularity of WoW for a worthy cause: last year, a Cenarion Hatchling raised $2 million for the Tsunami relief effort in Japan.
More information on the Cinder Kitten's release date will follow shortly. For more information, visit Battle.net.