Blizzard says WoW's 10.2m subscribers puts it in "great position"
The studio remains quite optimistic about its place in the MMO market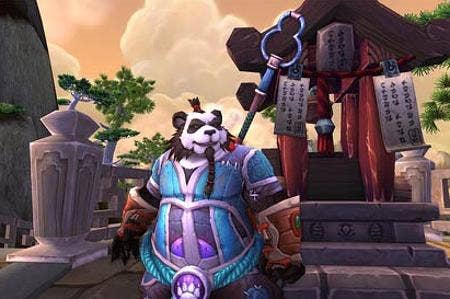 Mike Morhaime, Blizzard head honcho, touched on the positioning for World of Warcraft during Activision's earnings call today. He noted that Blizzard is quite confident in where the game is currently trending, despite the fluctuation in subscriber numbers.
While the company is continuing to work on its next-generation MMO, the culturally significant World of Warcraft has retained an impressive 10.2 million users, and is preparing for yet another expansion later this year. Morhaime contends that this number for subscribers still leaves Blizzard in a "great position."
Blizzard remains confident that Mists of Pandaria will do well for a userbase that remains very committed to the title. Activision Blizzard believes that new areas, new dungeons, and new questing will keep things quite entertaining for WoW fans.
Given that EA's Star Wars: The Old Republic has only 1.3 million active subscribers, WoW's 10.2 million is nothing to sneeze at. It'll be interesting to see what happens when The Elder Scrolls Online launches in 2013.