Blizzard announces Overwatch
BlizzCon opens with first look at company's new IP, an "approachable" team-based multiplayer shooter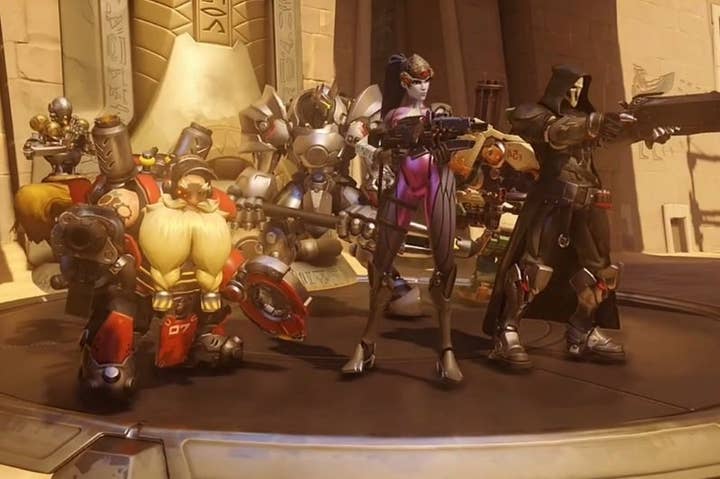 Blizzard used today's BlizzCon opening ceremony to announce its next new game, Overwatch. Described as an "approachable" team-based shooter, the game is playable at the event this weekend, and will be entering beta testing next year.
Heading up the Overwatch development team is game director Jeff Kaplan. His previous work at Blizzard includes serving as game director on the World of Warcraft: Wrath of the Lich King expansion, with design work on the original game as well The Burning Crusade add-on.
Overwatch groups players into teams of six and pits them against one another in a variety of first-person shooter environments. Each player will play as a colorful Overwatch hero with his or her own distinct powers and attributes, from the giant talking ape Winston to the teleporting British test pilot Tracer. At the moment, Blizzard has 12 heroes and three maps in the game, but expects to add to those numbers over the course of development.
While Blizzard stressed an emphasis on accessibility for Overwatch, it did not state whether the game would adopt a free-to-play business model.
According to Kotaku, Overwatch is a revamped version of the player-versus=-player action of Blizzard's long-in-development Titan, salvaged after that game was cancelled earlier this year. Analysts estimated Blizzard had sunk as much as $140 million into developing Titan as an MMORPG before finally pulling the plug.