Blizzard admits it's overhauling Titan project
Developer says it's been assessing the "new direction" to take the game, "unlikely" to be subscription MMORPG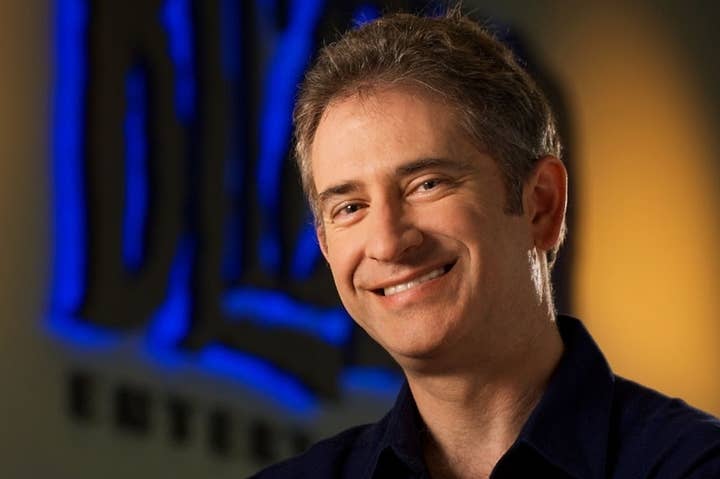 Blizzard's World of Warcraft is getting long in the tooth and continues to lose subscribers. The subscriber base is down to 7.7 million as of the June quarter, although Blizzard boss Mike Morhaime stressed that the decline in Q2 was smaller than in Q1. Blizzard meanwhile has been taking steps to create a new MMO, codenamed Titan, but it's unclear what kind of game it will be or when it will launch. It's likely going to take longer than fans would like as Morhaime admitted on the investor's conference call today that his studio has been assessing what "new direction" to take Titan.
Morhaime confirmed that it's "unlikely to be a subscription-based MMORPG" but he didn't specify anything beyond that, other than to say that Blizzard is upholding its "commitment to quality" and has shifted some resources off Titan and on to other projects that are more near-term and likely to have a more immediate impact on Blizzard's business, including World of Warcraft and Blizzard All-Stars.
Blizzard's first free-to-play iPad game, Hearthstone, is also making "great progress" Morhaime noted, and the game will be Blizzard's first title to be announced and shipped within the same year.
It's clear that Blizzard has had to do a lot of thinking lately about various projects. The free-to-play boom no doubt made the studio pause and reevaluate Titan, and Blizzard's revenues have taken a dip falling 65 percent from $634 million during last year's June quarter to just $224 million this year. Furthermore, operating income from Blizzard was just $60 million this quarter, a precipitous 84 percent decline from the $371 million for the same quarter in 2012.