Bleszinski regrets being too political with LawBreakers
In reflecting on Boss Key's demise, studio co-founder says it was a mistake to push his personal beliefs in a divided world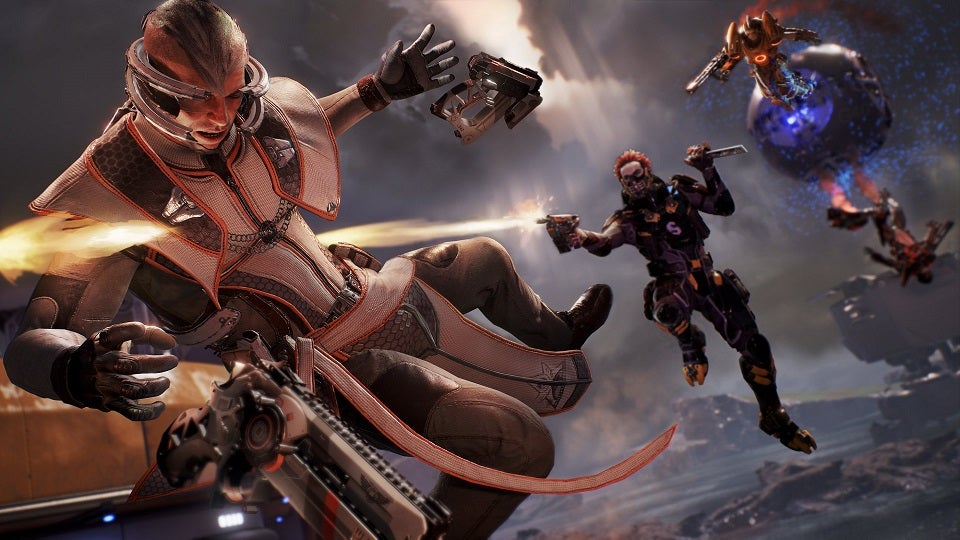 Cliff Bleszinski has a few takeaways from the 2018 demise of the studio he co-founded, Boss Key Productions. In a post on Instagram today, Bleszinski said he'd been thinking about what he could have done differently, and pointed to three things.
The first two items were addressed in a sentence fragment each: "Pivot HARD when the juggernaut of Overwatch was announced. Been less nice with my design ideas and more of a dictator with them."
The third thing Bleszinski pointed to as a mistake was to invoke politics.
"One big epiphany I had was that I pushed my own personal political beliefs in a world that was increasingly divided," he said.
"Instead of the story being 'this game looks neat,' it became 'this is the game with the 'woke bro' trying to push his hacky politics on us with gender neutral bathrooms.' Instead of 'these characters seem fun,' it was 'this is the studio with the CEO who refuses to make his female characters sexier.' Instead of 'who am I going to choose,' it became 'white dude shoehorns diversity in his game and then smells his own smug farts in interviews' instead of just letting the product ... speak for itself.
"It's okay to be political when your company or studio is established for great product FIRST. But we were unproven and I regret doing it."
Those takeaways are quite different from the ones Bleszinski told GamesIndustry.biz about two months after LawBreakers' rocky launch in August of 2017. At the time, he said that media negativity was partly to blame for the game's struggles. In the same interview, Boss Key co-founder Arjan Brussee suggested that the game may have been too "hardcore," with lots of complexity for skilled players but not enough time spent figuring out how to bring new players on board and get them up to speed. The pair also believed there were issues setting player expectations, and marketing that didn't focus on the game's characters.
In the same interview, Bleszinski acknowledged that he can be a polarizing personality, but didn't believe people cared that much about what he says.
"If you take your average 16-year-old CS:GO or Overwatch player, they don't know who the fuck I am, they don't care," he says. "The people who know me are like 30 to 40. Your average 25-year-old doesn't know. They're more excited about pro gamers, YouTubers or Twitch streamers."