Blast seeks to gamify savings
Service's pitch to players is it will help them save money, pitch to publishers is that it will help them get more money from players
Last month, the National Institute on Retirement Security released a report stating that two-thirds of US Millennials had nothing saved for retirement, and only 5% of that group was saving enough for a proper retirement.
That raises numerous big picture questions about society. Among them, "What can be done to help people save more money?" A new startup called Blast believes it has an answer to that question, and has just closed a $5 million seed funding round that will help it test its theory.
Blast is looking to gamify the savings process with a new mobile and PC app in closed beta. The Blast app will run in the background, and monitor what players are doing in games like League of Legends, Candy Crush or PlayerUnknown's Battlegrounds. Users will give Blast their bank account or PayPal information, and set criteria about when, why, and how much money they want the company to transfer to a savings account while they play.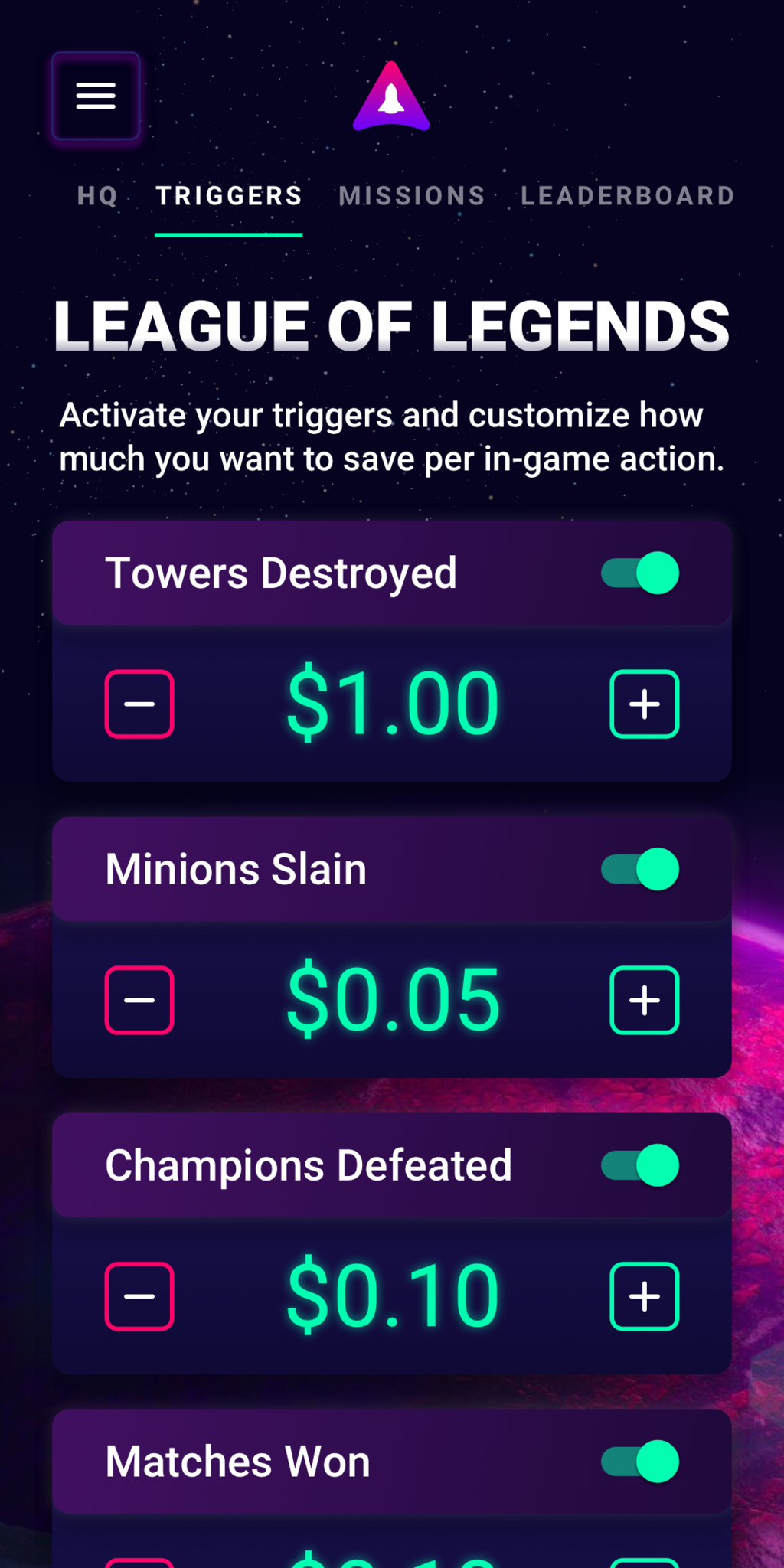 As Blast co-founder and chief strategy officer Stephen Tyszka told GamesIndustry.biz recently, "If I'm playing League of Legends, every time I kill a minion, I want to save a penny. So I'm moving that automatically from my checking or PayPal account into my Blast account. If I take out an enemy champion, I'm moving whatever value I set for that champion. Maybe it's 10 cents. And if I take out a turret, it's a quarter. If I take out an inhibitor or win the match, it's 50 cents or $1, whatever I set that to."
Head of partnerships Armin Collosi acknowledged that they're run into problems with software treating the Blast app like a cheat program, but added that key publishers have been accommodating and receptive to the Blast premise.
"We're building this out to benefit not just the gamer by levelling up their life with positive financial outcomes, but it's also benefiting the game publishers because they're getting stickier users, they're getting more engagement, the gamers are staying in their ecosystem because they have a new game dynamic they didn't have before," Collosi said.
That leads into the second way Blast users can save money with the app, completing missions. By fulfilling certain objectives, users can have a set amount of money deposited into their account. For example, a publisher might be willing to pay $0.50 for any Blast user who downloads their new game and plays it for a certain amount of time.
"It's really an engagement, re-engagement and retention tool," Collosi said. "We can see it on our end that you have, let's say, Candy Crush on your phone and you haven't played it in eight days. Of course, King wants you to re-engage with that app, so we can serve you a mission that says, 'Earn $0.25 or $0.50 for getting 100,000 points in Candy Crush.' So we serve that mission to someone who hasn't opened that game and has essentially churned out. Now they're re-engaging with that game to earn a real cash reward that we are paying them. And of course, the publishers are very interested in bringing those customers back into the game."
Tyszka added, "The game companies know that if someone churns out of their app, and then re-engages with their app, they're 85% more likely to make an in-app purchase, which is what the game companies ultimately want. We just say, 'If your customers are backing out, let us help re-engage them. We're going to give them a cash reward for doing this and bring them back into your game.'"
The third way Blast users can save money is through placement on a Blast leaderboard system. By completing more of those publisher-set objectives than their fellow users. Blast will hand out up to $10,000 a week to players on the leaderboard, with the top half of all users receiving at least some money in their Blast account for their leaderboard placement.
Blast is expected to launch in the US in the second quarter. Its recent funding round saw the participation of the Forbes and Roth families, Core Innovation Capital, Great Oaks Venture Capital, Snowmass Private Equity, Wilson Sonsini Goodrich & Rosati, and more.