Black Tusk Studios becomes The Coalition
Gears of War team has a rebrand ahead of E3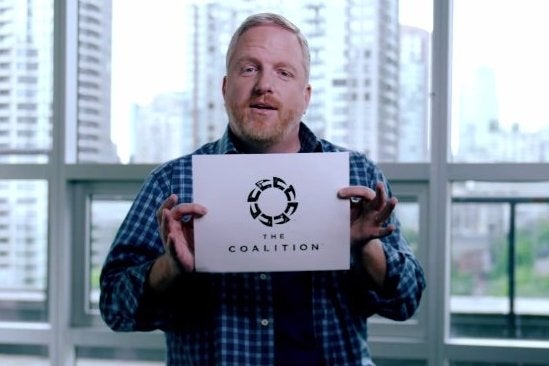 Vancouver studio Black Tusk Studios, currently working on Gears Of War, has rebranded itself as The Coalition.
"What's in a name? In short, The Coalition speaks to who we are as a team, and what it is we're working on. A coalition is a team of diverse individuals working together for a common purpose, a concept that we feel describes our studio quite well. Fans will also recognize the Coalition of Ordered Governments (COG) from Gears of War lore," said studio head Rod Fergusson.
"When people hear 343 Industries, they associate it with Halo; when they hear Turn 10 Studios, they know that's who makes Forza. Moving forward, when you hear The Coalition, we want you to think of Gears of War."
The timing of the announcement suggests Microsoft is getting its heavily armed ducks in a row ahead of its E3 showcases, so Gears Of War fans can probably expect to see something new from the franchise in a couple of weeks.