Black Ops 2 stays top of UK charts
Lack of new releases makes for a static top three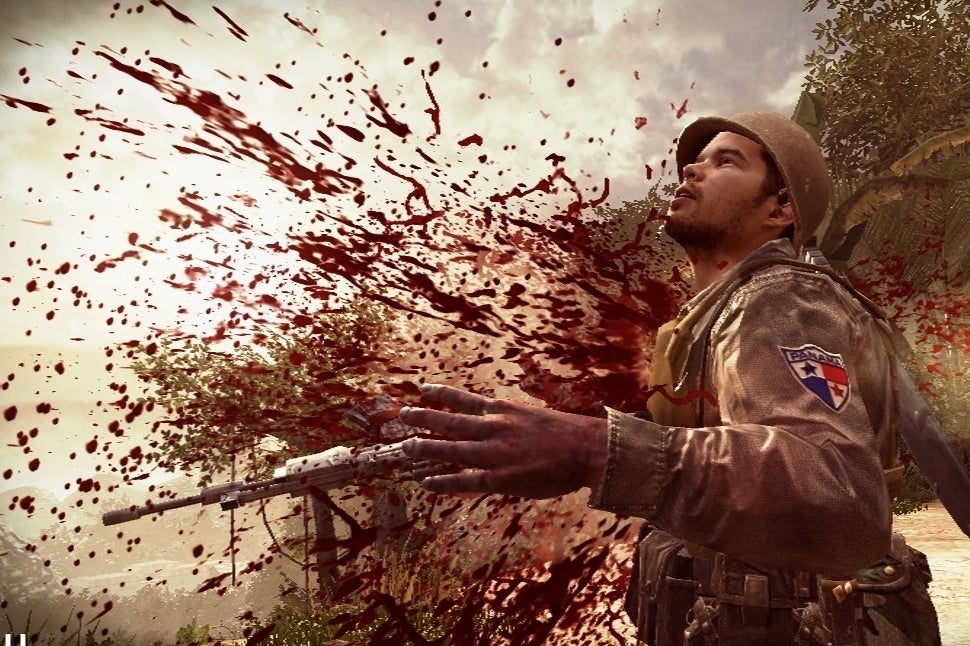 Despite a 15 per cent drop in sales compared to last week, Call Of Duty Black Ops II enjoys a fourth week at the top of the UK chart.
With Christmas fast approaching there were no new entries in the top 20, but various promotions help stimulate some movement and saw Just Dance 4 see a 54 per cent jump in sales, pushing it up to number 4. WWE's 13 saw a similar boost to 10 with a 124 per cent rise in sales, and Sonic & All Stars Racing Transformed climbed thanks to its release on PS Vita.
After failing to secure any of the top ten spots last week, Wii U titles were again in short supply on the top 20. Only New Super Mario Bros 2 held on at 17, while NintendoLand fell to 26.
All sales data and information courtesy of GfK Chart-Track.
| Last Week | This Week | Title |
| --- | --- | --- |
| 1 | 1 | Call of Duty: Black Ops 2 |
| 2 | 2 | Far Cry 3 |
| 3 | 3 | FIFA 13 |
| 6 | 4 | Just Dance 4 |
| 5 | 5 | Assassin's Creed 3 |
| 4 | 6 | Hitman Absolution |
| 8 | 7 | Halo 4 |
| 10 | 8 | Need For Speed Most Wanted |
| 7 | 9 | LEGO The Lord Of The Rings |
| 15 | 10 | WWE '13 |
| 9 | 11 | Skylanders Giants |
| 16 | 12 | Moshi Monsters: Moshlings Theme Park |
| 18 | 13 | Medal Of Honor: Warfighter |
| 13 | 14 | Football Manager 2013 |
| Re-entry | 15 | The Elder Scrolls V: Skyrim |
| Re-entry | 16 | Sonic & All Stars Racing Transformed |
| 19 | 17 | New Super Mario Bros 2 |
| Re-entry | 18 | LEGO Batman 2: DC Super Heroes |
| Re-entry | 19 | F1 2012 |
| 12 | 20 | Dishonored |