BioWare Montreal working on next Mass Effect
BioWare switches studios and engines for the next Mass Effect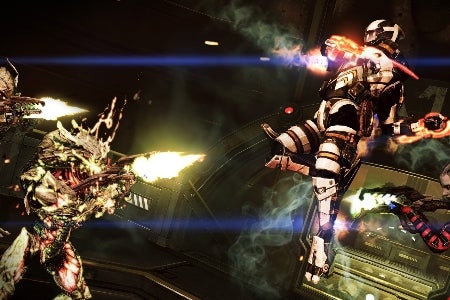 In a post on the official BioWare blog, BioWare Montreal studio director Yanick Roy revealed that his studio is working on the next Mass Effect title. The series' previous title, Mass Effect 3, was developed by BioWare's Edmonton branch under the direction of executive producer Casey Hudson.
"The next Mass Effect game is already in development, driven by the team here in Montreal. This is the goal we have been working toward for years now, and every member of our team is proud, excited, and humbled to take on the responsibility for the next game," wrote Roy.
"To ensure a proper and effective transition, we'll continue to be supported by the Edmonton studio through the game's development, working with and learning from them on some critical initiatives. On top of that, Casey remains the Executive Producer, but he will have a Project Director under him, working in Montreal, leading our development team and making day-to-day decisions for the game. We all care very much about Mass Effect and make our decisions based on what's best for the game."
Roy explained that BioWare ramped up the Montreal studio by having it develop cinematics and DLC for Mass Effect 2 and 3.
"We started by building about half the cinematics for ME2, then most of its N7 missions, and finally we played an important role in the development of much of its post-release content. Then on ME3, we took charge of the multiplayer portion as well as making significant contributions to the single-player campaign. Most recently, we built a large piece of DLC that will be released on November 27 and that you know under the name of Omega," said Roy.
Unlike the previous Mass Effect titles - which used Epic's Unreal Engine 3 - the next Mass Effect will be built using DICE's Frostbite 2 engine, with tweaks from BioWare's Dragon Age III team.
"There is really not much I can tell you about the game right now, except that it will be built with the amazing technology of Frostbite as its foundation, enhanced by many of the systems that the Dragon Age III team has already spent a lot of time building," wrote Roy.
No release window or title was given for the next Mass Effect game.