Binding of Isaac reaches 700,000 units sold
The creepy dungeon crawler gets pushed through a milestone by DLC release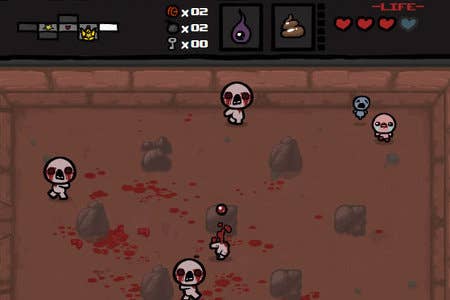 Indie dungeon crawler The Binding of Isaac has sold 700,000 since its release in September of 2011, according to developer Edmund McMillen. He revealed the sales numbers in an email sent to Joystiq and other outlets.
"Who would have thought a game about an abused child fighting off his mother with his tears could ever sell 700k copies in less than a year?" McMillen wrote. "Not me, that's for f***ing sure."
The improved sales come after the release of Wrath of the Lamb, the game's expansion DLC. McMillen and his team went back and improved the original Wrath of the Lamb after a poor launch, adding more "items, bosses, enemies, music, secrets and a very hard to attain final ending cut scene that should shed some light on the games story even more."
McMillen hinted at a possible console release for the game.
"700k is a big number... maybe it's time to bring this thing to console," he said.