Bigpoint hires new creative director
Also adds a new director of art and content production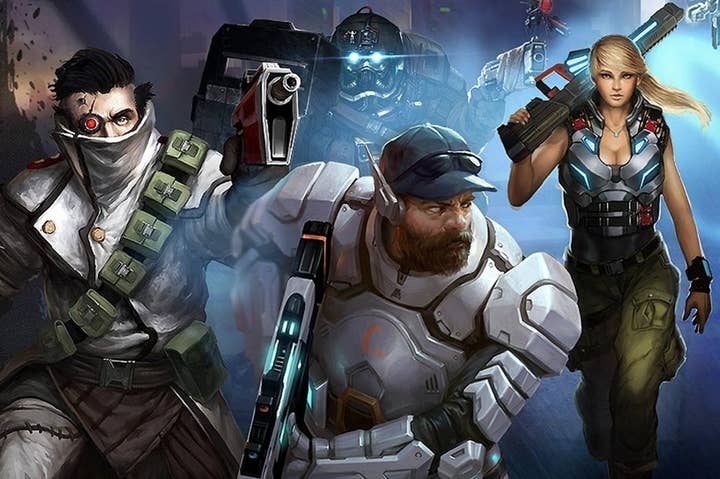 German developer Bigpoint has added two new significant team members to its ranks, new creative director Brian Morrisroe and new director of art and content production Julien Proux.
"I am delighted to be joining Bigpoint at a time when they are poised to make a big splash with their new product launches," said Morrisroe.
"It's very exciting to have an opportunity to work with the many talented people at Bigpoint and to help build a culture of creativity and innovation that will deliver our next generation of games. I believe the teams are poised to create titles that are going to have a major impact on the gaming landscape as a whole, and I'm looking forward to working with everyone at the company to make that happen."
Morrisroe's previous position was with Zynga as an executive producer, a role that lasted just over a year. Prior to that he spent six years with Booyah as CCO then CEO. He also spent six years with Blizzard as art director.
"I am thrilled to announce the addition of two such heavy hitters to our Creative Department. Their respective track records speak for themselves and they share with us not only an unwavering passion for games but also the bold ambition to take our industry forward," added CEO Khaled Helioui.
"My main ambition with Bigpoint is to build an environment for developers, artists and designers to focus on their craft while having the mentorship and support to keep developing their capabilities. Brian will help us foster our creative environment and support our artists and designers in their path to develop innovative games. Julien will bring an unrelentless [sic] focus on AAA quality and vetted processes that will allow us to go beyond what is being done in the free to play space."
Proux joined Bigpoint from Activision where he was studio senior art director for Call of Duty Online. He also spent a year at Ubisoft as senior art director on Assassin's Creed 3.
"I am very proud to join Bigpoint's talented team here in Hamburg. I am looking forward to collaborating with the multiple studios and helping them push the visual quality of their projects even further," said Proux.
"In such a highly competitive environment, having memorable graphics is key to the overall game experience and the international group of artists at Bigpoint is ideally placed to deliver true AAA content."