Big Fish acquires Self Aware Games
Big Fish adds yet another studio to dossier and boosts its casino game development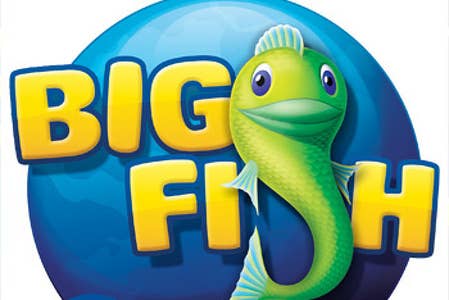 Big Fish, one of the biggest social publishers, has announced yet another acquisition, this time with Self Aware Games. The smaller studio is well known for casino-type games on a variety of platforms.
Big Fish Games will maintain the 25-person team for Self Aware Games, who will remain at their home location in Oakland, California. Big Fish also reported a resounding 2011, growing 30 percent overall this year. That brings Big Fish to nine consecutive years of record revenues.
"We are delighted to integrate one of the most talented mobile-social game development teams into Big Fish, and to extend our mainstream consumer reach to include the booming market of casino games," said Paul Thelen, founder and chief strategy officer of Big Fish Games. "We look forward to delighting the enormous audience on Facebook with the Card Ace: Casino experience."
"We are incredibly excited to be a part of the Big Fish culture and team," said Colin Liotta, co‐founder and lead technologist of Self Aware Games. "Big Fish has everything we were looking for in a partner - an outstanding positive corporate culture, extensive analytics infrastructure, and an established 10-year track record of building trusted and enduring relationships with hundreds of developers all over the world."
"They really 'got it' with respect to our vision here at Self Aware," said Seppo Helava, co-founder and lead designer of Self Aware Games. "They are the perfect partner to supercharge our growth across all platforms."