Bethesda's E3 revealed new IP from Tango Gameworks, Arkane Lyon
Game reveals, updates, and every major announcement from the publisher's press conference
Bethesda has a history of short, game-heavy E3 showcases, and this year's was no exception.
In a 90-minute conference, Bethesda focused mostly on new content updates for existing properties, though it did drop multiple new IPs from its various studios, as well as the reveal of a new streaming technology in the form of a software development kit. It was a relatively slow-paced evening punctuated by a small handful of highlights.
Below, we round up every major announcement from Bethesda's E3 2019 press conference:
Updates, whole updates, and almost nothing but updates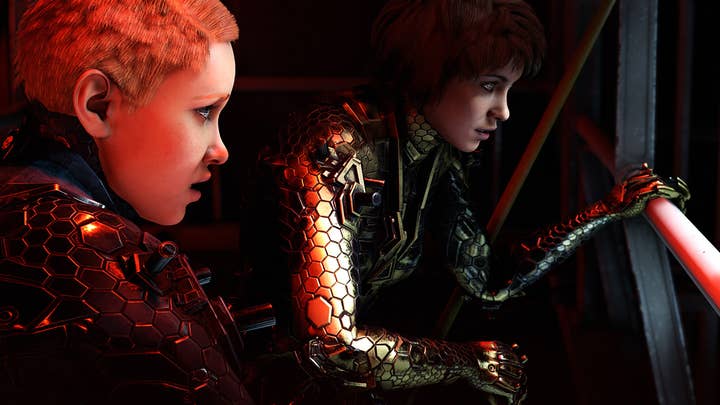 Bethesda's press conference suffered from some weird, uneven pacing, with the vast majority of the event being spent on updates to existing games, or promotions of what was already out or announced. The following existing Bethesda titles saw new content announcements during the event:
The Elder Scrolls: Blades, which has been in beta for a while, is out now in full for iOS and Android.
It's also coming to the Nintendo Switch in fall 2019. It will still be free, with cross-platform capabilities, and will let you bring your save from the mobile title to the Switch version. It also makes use of the console's motion controls to swing your weapons, just like in Skyrim for Switch.
Multiple onstage personalities made some kind of awkward acknowledgment of Fallout 76's less-than-stellar reception. An update coming this fall aims to fix some of the disappointment. It's called Wastelanders, and includes human NPCs, dialogue trees, choice and consequence, and more quests, weapons, and gear.
The game is also getting a new battle royale mode (with 52, not 100 players) called Nuclear Winter.
Bethesda wants to entice people who avoided Fallout 76 due to its unfortunate launch to try the game now, and so they're offering a week free trial from June 10 through 17.
The Elder Scrolls Online, which just saw its Elswyer expansion drop, received a new trailer for the upcoming Dragonhold DLC. More will be shown this year at Quakecon.
Fallout Shelter didn't get any new updates, but it is up to 150 million downloads.
The Elder Scrolls: Legends received a weird commercial that ended with Bethesda promoting its next expansion: Moons of Elsweyr. It's out June 27.
Rage 2 is also getting an expansion: Rise of the Ghosts. It includes a new faction, new enemies, cheats, and vehicles. Weirdly, it didn't get a release date or window.
Wolfenstein Cyberpilot, a VR game set in the Wolfenstein universe, received a July release window. In addition, we saw a new trailer for Wolfenstein Youngblood, which we already knew would be out on July 26.
Doom Eternal, the only game at the event that saw extended gameplay, is coming out on November 22, 2019 and will let players explore Heaven as well as Hell. A new Battlemode was teased, which involves two player-controlled demons against one slayer and will be detailed further at Quakecon. A Collector's Edition of Doom Eternal was also teased; it includes a wearable helmet.
Death, ghosts, and...Commander Keen?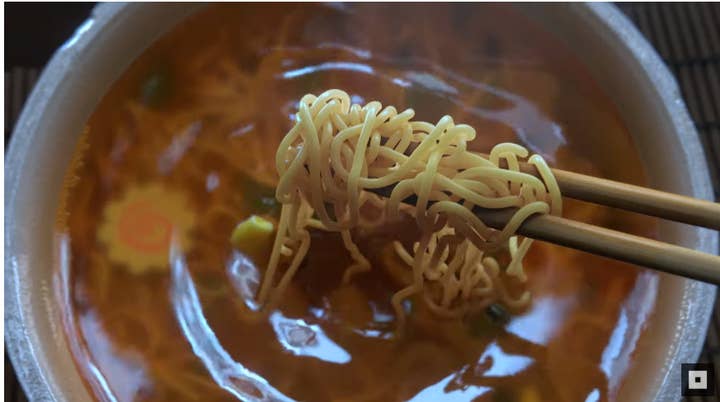 Though it initially seemed Bethesda would coast on tried-and-true IP for its entire show, the publisher brought out a few of its studios to show off new games in the works - two brand new IP, and one revival of an old favorite.
Shinji Makami and Ikumi Nakamura of Tango Gameworks came onstage to show off Ghostwire Tokyo with an aesthetically fascinating trailer. In Tokyo, people are vanishing rapture-style, and your character must explore a world of conspiracies and the occult to find out why.
Zenimax Online is continuing a beloved E3 tradition of recent years of bringing back old IP as mobile games with Commander Keen. Commander Keen features the twin children of the original Commander Keen, Billy and Billie, and looks like a platformer of some kind. It's free-to-play and launching this summer for iOS and Android.
Arkane Lyon, the studio behind Dishonored, revealed its newest project: Deathloop. Two characters, a man and a woman, appear to be trapped in a time loop of some kind. One of them is trying to preserve the loop, and the other is trying to break it. No release date or gameplay for this one either.
Bethesda joins the streaming race...
...But not how you'd expect. Rather than show off its own streaming service, like Google did last week with Stadia and Microsoft did earlier today with xCloud, Bethesda is contributing technology that will support existing services.
GamesIndustry.biz's own Brendan Sinclair visited Bethesda last week and tried out Bethesda's tech, which it calls Orion. You can learn about it here, but the short version is that Orion is a set of software techniques that Bethesda is assembling into a software development kit that will work with any game engine. It improves performance for game streaming by addressing issues of both latency and computing power.
Bethesda will run a public test of Orion later this year.