Bethesda joins ESA
Fallout publisher signs up with trade group alongside Vantiv, Greybox, and Snail Games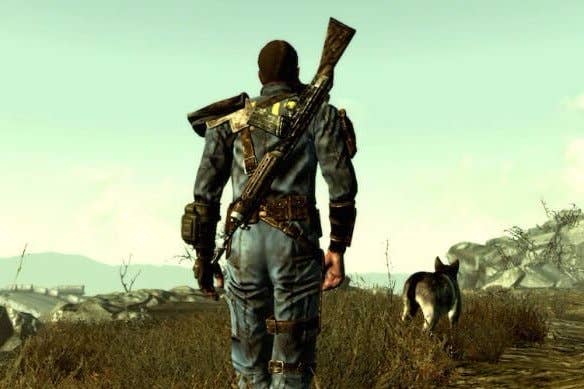 The Entertainment Software Association announced four new member companies today, headlined by the creators of the Elder Scrolls franchise. With the addition of Bethesda Softworks, Vantiv Entertainment Solutions, Greybox and Snail Games, the US trade group representing the game industry now boasts 32 members.
"Our newest members are true industry innovators, leading the development of exciting new content and new opportunities to reach and engage consumers," ESA president and CEO Michael Gallagher said. "These highly creative companies represent the broad range of our industry's offerings, and we look forward to collaborating with them to move our industry forward."
The addition of Bethesda brings a former ESA member back into the fold, albeit in a roundabout way. In 2008, id Software left the group but offered little in the way of explanation. The following year, Bethesda parent ZeniMax Media acquired the Doom developer, with Bethesda assuming publisher duties for the id catalog of titles.
"ESA has a long-standing tradition of representing the computer and video game industry at the highest level on important policy issues," said ZeniMax Media CEO and chairman Robert Altman. "We're proud to join the association that is the leader in promoting the development and growth of the video game industry."
The addition of four new companies to the ESA offsets the loss of two long-time members earlier this year in the form of Sega and Daybreak Game Company (formerly Sony Online Entertainment).