Bethesda introduces Fallout 1st subscription to Fallout 76
$13/month nets players a private world for them and friends, other in-game conveniences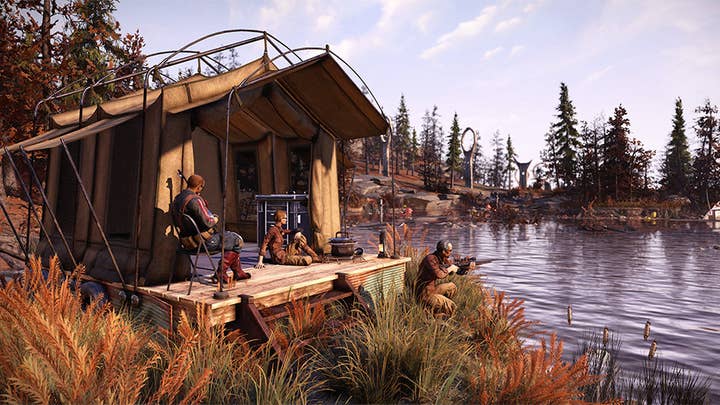 Bethesda has announced a new subscription service tied to the game Fallout 76, entitled Fallout 1st.
The service costs $12.99/month or $99.99/year, and most notably gives subscribers access to their own private world server that can be used by the subscriber and seven other players regardless of their subscription status. Other perks include a storage for infinite in-game crafting components, a fast-travel camp that can be placed anywhere, 1,650 atoms (in-game currency, worth about $1 per 100 atoms) per month, and unique cosmetics.
Bethesda has said that the private worlds, a feature that has been asked for by users for some time now, will be moddable at some point in the future, but are not moddable currently. Private worlds will function identically to the public server of the game.
Fallout 76 was universally panned at launch last November, and Bethesda has since been working to keep the game alive with updates, including several free expansion packs (though the third planned for this year, Wastelanders, was recently delayed into 2020). Though the expansion packs are free and the game has been heavily discounted from its original $60 launch price, the game also already includes microtransactions.