Bethesda bucks trend with subscription model for The Elder Scrolls Online
Any other model would mean "sacrifices" for fantasy MMO, say Firor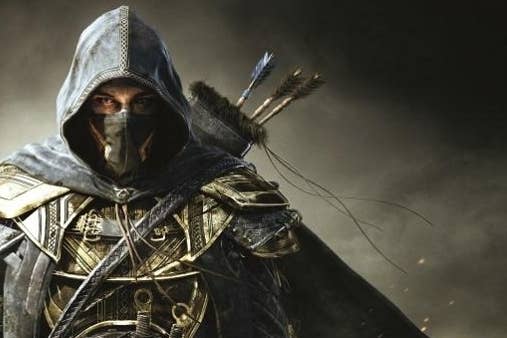 Bethesda and Zenimax' forthcoming massively multiplayer online game The Elder Scrolls Online will buck the free-to-play trend and charge players for a subscription to the title.
After a thirty day free period, players will need to fork out $14.99/£8.99 a month for a basic package to continue playing the game.
"We're building a game with the freedom to play - alone or with your friends - as much as you want," Matt Firor, game director of Zenimax Online Studios told Gamestar. "A game with meaningful and consistent content - one packed with hundreds of hours of gameplay that can be experienced right away and one that will be supported with premium customer support.
"Charging a flat monthly (or subscription) fee means that we will offer players the game we set out to make, and the one that fans want to play. Going with any other model meant that we would have to make sacrifices and changes we weren't willing to make."
The decision will be seen as outdated by some, following a trend that has seen major online games such as City of Heroes, Dungeons and Dragons Online, Star Wars: The Old Republic and most recently Rift adopt a free-to-play model to great success.
But Firor isn't concerned about trends, and feels that a subscription model will work best for the upcoming MMO.
"It's important to state that our decision to go with subscriptions is not a referendum on online game revenue models. F2P, B2P, etc. are valid, proven business models - but subscription is the one that fits ESO the best, given our commitment to freedom of gameplay, quality and long-term content delivery.
"Plus, players will appreciate not having to worry about being 'monetized' in the middle of playing the game, which is definitely a problem that is cropping up more and more in online gaming these days. The fact that the word 'monetized' exists points to the heart of the issue for us: We don't want the player to worry about which parts of the game to pay for - with our system, they get it all."