BebopBee lands $2m in funding
What a Wonderful World developer finds backers in Bitkraft Ventures, 1Up Ventures, and more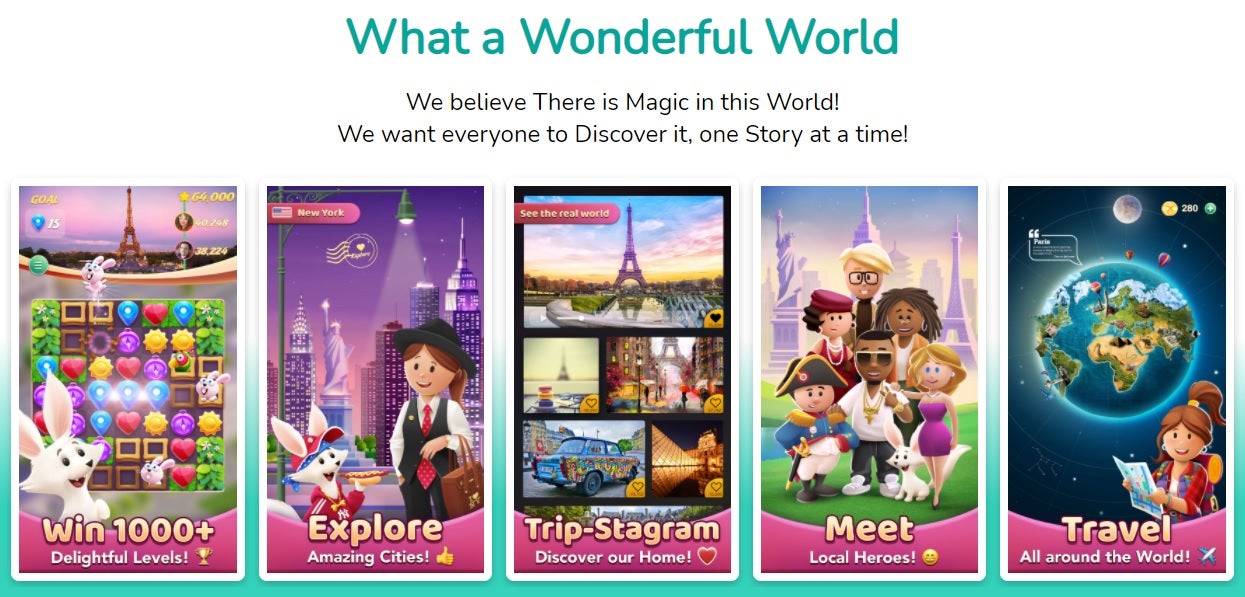 BebopBee has raised $2 million to further its ambitions to build the "next generation of match-3 puzzlers" with its mobile game What a Wonderful World.
The studio has said it will use the money to improve its live ops and user acquisition efforts.
The funding round had participation from a number of backers, including Bitkraft Ventures, 1Up Ventures, IGG Inc., Dfinity founder Lei Ding, and Machine.ai founder Rohit Singal.
"BebopBee has perfected the art of creating immersive, emotive, and highly-shareable experiences with their What a Wonderful World mobile game, with players engaged for almost an hour a day," said Bitkraft founding general partner Scott Rupp.
"We believe the team has created a game that has top-10 grossing potential with truly innovative marketability options."
The game sets its match-three gameplay against the backdrops of a variety of real-world cities like Sao Paulo, Moscow, Tokyo, and New York.
BebopBee hopes that in addition to featuring famous tourist destinations and inhabitants of each city, it can partner with influencers and content creators to add user-generated content aspects to the globe-trotting gameplay as well.
In addition to the funding, BebopBee also announced that SciPlay Corporation chief strategy officer Danny Moy has also signed on as an advisor.