Battlestar Galactica Online approaches 10 million registered players
Bigpoint approaching milestone as the company celebrates one-year anniversary of game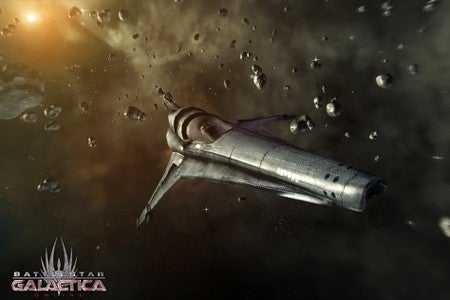 Bigpoint has announced that its freemium game Battlestar Galactica Online is rapidly approaching 10 million players since launching a year ago. The game is a PC MMO title that plays into the popularity of the space opera Battlestar Galactica.
"We are thrilled with the tremendous growth of BSGO and how the game has performed over the past year," said Heiko Hubertz, Founder and CEO, Bigpoint. "BSGO is a breakthrough title that has empowered us to change perceptions of the kind of gaming experience that can be delivered through a web browser. We're excited to move forward with this momentum, celebrate our achievements, and reward all of our players in the community who helped us get to this point."
To celebrate the achievemens, Bigpoint will be offering several free items throughout the week to those who log in. The game is currently offered in over 25 different languages across over 1,000 media partners. Bigpoint estimates a gain of over 25,000 new registrations a day.