Battlefield V delay triggers EA share plummet, hedge fund exodus
Activision and Take-Two's stocks also take a hit in turbulent and competitive Q4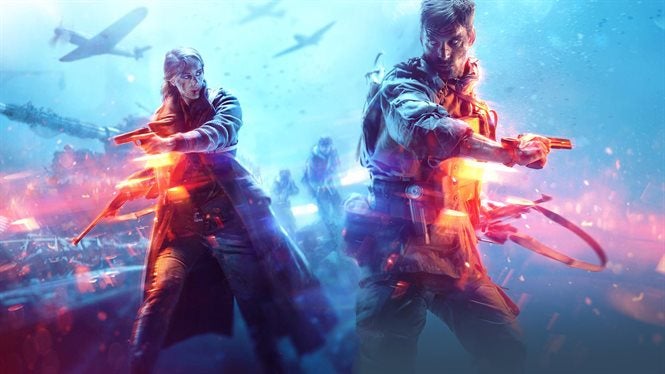 Electronic Arts' share price has been dropping ever since it announced Battlefield V was to be delayed until November - in part due to investors abandoning the AAA publisher.
Bloomberg reports that nine hedge funds exited their stakes in EA during the three months ended September 30. A further seven downsized their stakes in EA in the same period.
Battlefield V was originally due on October 19, pitting it against Red Dead Redemption II, which launched a week later, but EA decided to shift the shooter back to November 20.
The delay was announced on August 30. Looking at the publisher's performance via a NASDAQ tracker, EA's stock had dropped to $115.94 per share by the close of trading that day. It slowly rose to $120.49 by September 28 (the last day of trading for that month), but since then Bloomberg reports it has dropped by almost 30%.
The site suggests that some of these hedge funds shifted their investments into other AAA games publishers - namely, Activision and Take-Two. The latter attracted four new funds before September 30, while Activision attracted eight. Both had major releases planned for October: the aforementioned Red Dead and Call of Duty: Black Ops 4.
That's not to say either of these two publishers have had a significantly smoother ride than EA. Both have seen their stock decline dramatically since September 28, with Take-Two down by 23%, and Activision suffering a 38% decline.
Despite the fact that Black Ops 4 broke Activision's digital sales records, was widely praised, and took $500 million in its first three days, investors appear to have been disappointed with its performance - perhaps due to the hype surrounding the game beforehand.
Shares started to drop on October 17, just three days after Black Ops 4 launched, with further hits to the publisher's share price after the Diablo Immortal fallout and weaker-than-expected revenues in its latest financial results.
Meanwhile, Take-Two's share price saw steady declines after September 28, and also took a hit on October 17 - amid the debate over Rockstar's 100-week working practices.
But it's stock sharply rose around October 30, after the announcement that Red Dead Redemption 2 took $725 million in its first three days on sale.