Battlefield Premium service rumours emerge
Anonymous source fuels speculation over paid for extras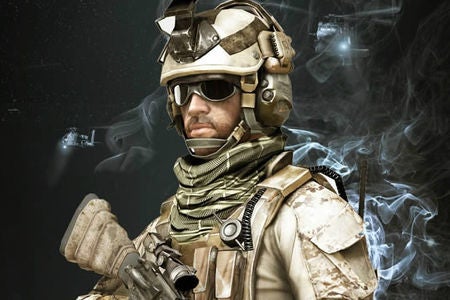 An anonymous source has given rise to fierce speculation over the possibility of a forthcoming Battlefield Premium service which would see players paying a subscription in order to access extra in-game content.
Published by fan site Battlefieldo, the rumour stems from a paragraph of apparently official copy detailing what seem to be the largely cosmetic advantages of joining the service.
"Battlefield™ Premium will land you a number of content drops with unique in-game items not available anywhere else," reads the text, reportedly taken from official sources.
"First out is the one-of-a-kind Premium knife and black dog tag, plus a set of soldier camos, weapon camos, dog tags and Assignments that will make sure you stand out and get more personalization options."
The source also dates a number of expansions and other content drops, including an as yet unknown expansion coming in March, 2013.
EA clearly have an eye on the success of Call of Duty Elite, Activision's premium service for its rival shooter series, which has secured over 10 million users and two million paid subscribers.
When asked about the service, EA simply responded that "We don't comment on rumours".