Battlefield 3 Premium pricing and date outed by PSN update
£39.99, €49.99 or AU$79.95 for a year's subscription from June 4, says listing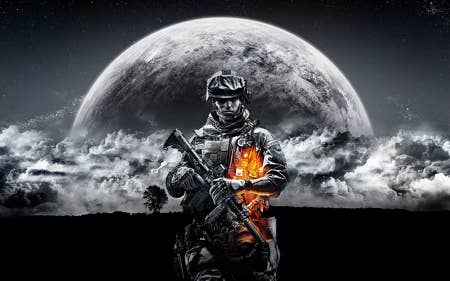 An update to the EU PSN Store has apparently revealed the pricing and date for the rumoured Battlefield 3 Premium pack, listing the cost as £39.99 (€49.99/AU$79.95) and the release date as June 4, 2012.
Spotted by Eurogamer, the since-removed listing has jumped the gun on the expected reveal during EA's E3 press conference next week.
By paying for the subscription, users will access DLC drops early and for free, as well as being granted the use of cosmetic in-game items and stat-tracking services.
The package, a clear response to Call of Duty's Elite service, has been rumoured by various leaks and stories over the last few weeks, but this listing would appear to confirm it.
Weighing in at £5 more per year than Activision's price, the pack should be available on the same day as the Close Quarters DLC for Battlefield 3. Elite has over ten million registered users and 2 million paying subscribers.